As If!: The Oral History of Clueless as told by Amy Heckerling, the Cast and Crew by Jen Chaney
My review
3/5 stars
I've been watching Clueless at least twice a year for as long as I can remember. It's a fantastic film that hasn't aged in the 25 years since it was made; it's funny, clever, timeless and easy-watching for any mood that you're in. When I found out there was a book that explored how it was made and the impact it's had on modern culture, I knew I had to read it.

I particularly enjoyed the breakdown of key scenes in the film; how and when they were filmed, trivia, etc, and the focus given to the wardrobe decisions was enlightening. The dedications to Brittany Murphy were also charming and well-positioned within the book. Some of the information that I've taken from this book seems blindingly obvious now that I know it, but somehow my multiple viewings weren't enough for me to realise on my own - that alone is enough of a reason for me to have enjoyed this book; my favourite was the commentary on how Clueless manages to feel timeless (thanks to a daring, inventive director who took a punt on some jokes that turned out to be pretty prescient).

Some parts of the cultural impact commentary felt misjudged. There was a whole section dedicated to analysing Iggy Azalea's Fancy video in detail, but other modern Jane Austen adaptations (such as Bridget Jones' Diary) felt glanced over in comparison despite arguably having more meat on the bone to offer an interested reader. The author kept referring to how Clueless could be seen in all of these modern adaptations, but never really went into any detail on how, which I found frustrating.

The format made some of the content a little hard to follow; I would imagine that reading it on paper would be a little easier, but the sometimes constant switching between quotes was a challenge when it became just a series of names, roles and quotes one after the other.

Overall, it was a fun read, with great insight from cast and crew and enough new information to make Clueless feel fresh yet again.
Book blurb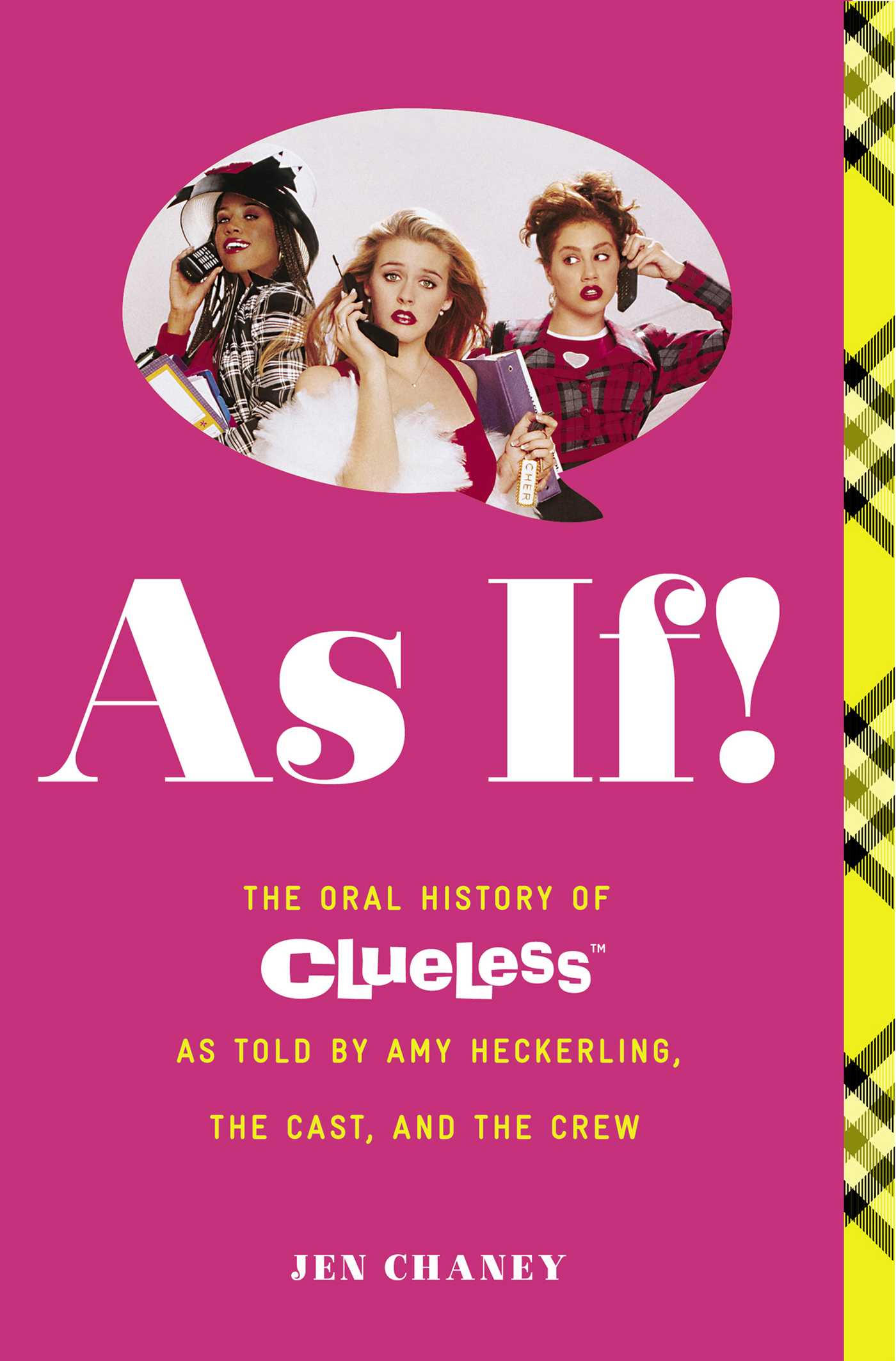 Will we ever get tired of Clueless? Ugh, as if!

Acclaimed pop culture journalist Jen Chaney celebrates the twentieth anniversary of the classic film's release in the first book of its kind, weaving together original interviews with writer and director Amy Heckerling; key cast members, including Alicia Silverstone (Cher), Paul Rudd (Josh), Stacey Dash (Dionne), Donald Faison (Murray), Elisa Donovan (Amber), Wallace Shawn (Mr. Hall), Twink Caplan (Ms. Geist and associate producer); and other crucial Clueless players like costume designer Mona May, casting director Marcia Ross, director of photography Bill Pope, former Paramount chairwoman Sherry Lansing, and many more. Cast and crew also pay heartfelt tribute to the late Brittany Murphy, who lit up the screen as Cher's protégée, Tai.

Chaney explores the influence of Jane Austen's Emma as the unlikely framework for Heckerling's script, the rigorous casting process (including the future stars who didn't make the cut), the functional yet fashion-forward wardrobe, the unique slang that drew from the past and coined new phrases for the future, the sun-drenched soundtrack that set the tone, and—above all—the massive amount of work, creativity, and craft that went into making Clueless look so effortlessly bright and glossy.

As If! illuminates why plaid skirts and knee socks will never go out of style, and why Clueless remains one of the most beloved comedies of all time.
More...
You can buy the book here now. It was published by Gallery Books.
For more on the author, you can find more of her writing on her website, follow her on Twitter, or check out her Goodreads page.