Before The Crown by Flora Harding
My review
4/5 stars
Like a lot of people out there, I love The Crown; it opened my eyes to just what a fascinating life our Queen and her family must have led. It's been interesting to think about who they were as young adults, and the fact that they are more than just figureheads for our country. This book promised more of that in a beautifully covered way (seriously, that cover image is gorgeous) so of course I had to read it.

The book isn't a replica of what's already been televised, in fact it's very cleverly titled in the fact that not only does it depict some of who Elizabeth was before the crown weighed heavy on her head, but also how she and Phillip came to be, literally their story before Netflix's The Crown picks up with them the day before their wedding. It picks up with 17-year-old Elizabeth and 22-year-old Philip as they cautiously begin their relationship and follows them all the way down the aisle a few years later. Nice touch, bravo!

This book's brilliance comes from the fact that it's easy to forget that the two main characters are real, living people who are recognised the world over. There are touches of familiarity that keep the reader grounded in true history (such as carefully researched facts and well-placed family/friend figures) but they are cleverly understated and naturally woven into a narrative that had me forgetting that I already know how the story ends.

The characterisations felt realistic and natural, but allowed for a flair of youth and romance to keep the story arc appealing. Elizabeth's well-known sedateness gives way to an occasional flicker of passion which I'm sure many people suspect her real-life counterpart of having in abundance when she is not "on duty". Phillip's cavalier attitude to most things in life eventually intimates a depth and softness which we all like to imagine he possesses in reality. While artistic licence was necessary to create an emotional story for the two protagonists, it never felt overdone or strayed too far from perceived reality to cause any jarring; I found it easy to believe that their conversations had actually taken place 75 years ago, rather than just being dreamt up in the author's mind. I found both characters oddly relatable and enjoying watching their respective guards come down.

A beautiful imagining of what it must be like for two royals to fall in love in the face of tradition and expectation. Anyone who likes historical romance of any kind should enjoy something a bit more up to date in the genre.
Book blurb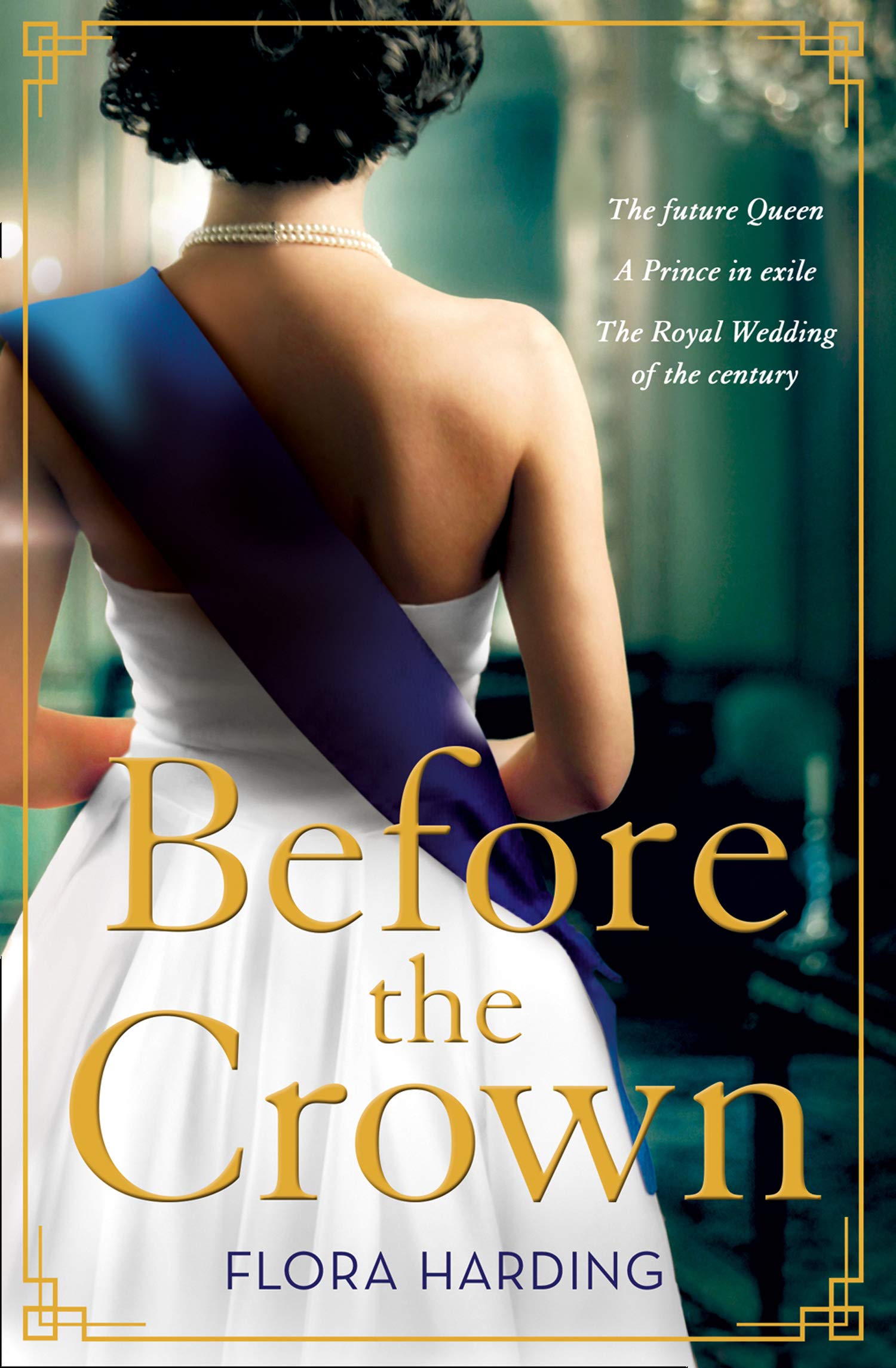 Before the crown there was a love story…
'If you're a fan of The Crown, you'll love this' Woman's Weekly
Windsor Castle, 1943
As war rages across the world, Princess Elizabeth comes face to face with the dashing naval officer she first met in London nine years before.
One of the youngest first lieutenants in the Royal Navy, Philip represents everything she has always been taught to avoid. Instability. Audacity. Adventure.
But when the king learns of their relationship, the suitability of the foreign prince is questioned by all at court.
He is the risk she has never been allowed to take. The risk not even the shadow of the crown will stop her from taking…
Step through the palace gates and discover a captivating historical novel of royal secrets and forbidden love exploring the tempestuous courtship between Princess Elizabeth and Prince Philip in the wake of WWII.
More...
You can buy the book here now. It was published by One More Moment.
For more info on the author, you can follow her on Twitter or check out her Goodreads page.