Confessions of a Bookseller by Shaun Bythell
My review
4/5 stars
I never tire of reading books about books, or books written by people who love books, and who loves books more than someone who spends their life selling them to other people.
This is apparently a follow-up book to The Diary of a Bookseller by the same author but I took a punt on it being something I could read as a stand-alone and I was right. There may well have been people or anecdotes that would have made more sense or felt more familiar if I had read the first book but I don't feel like my reading experience was hindered in any way.
The author clearly loves books and is very knowledgeable in his chosen profession. I was endlessly amazed at how widely familiar he seemed to be with every genre that came through his bookshop door; as he was able to value almost anything at speed. I made a note of some of the books he mentioned as they seemed interesting and would not be something that I'd come across in my normal book-buying routine. I found the introductory paragraph for each chapter to be very informative and came away knowing more on various book-related subjects, such as binding and book-plates.
There was a dry wit throughout that kept me entertained in various ways, from the stony-faced sarcasm used to answer inane customer questions, to the acerbic wit applied to describing certain elements of book-selling. One of my favourite quotes from the book is:
"After work I made a short video in the garden about how to upgrade your Kindle to a Kindle Fire. It involved half a gallon of petrol and a box of matches."
[Disclaimer: I have nothing against the e-reader personally and often read books digitally.]
The diary format really worked for this book and I loved the summary of customers and till takings at the end of each day to illustrate how variable the book-selling business can be. Some points were repetitive over the course of a year (such as systems going down, or visits to the recycling centre), but rather than finding it annoying, I think it was a really good way of demonstrating the real life of a bookseller working in an independent shop. It was also a clever way to build a sense of community throughout the book, as several faces and names became familiar over several diary entries and created an increased sense of intimacy in the author's life. Nicky and her no-nonsense yet blasé approach to the shop was one of my favourite parts of the book, but I also enjoyed getting to know Granny and Elliot better.
Reading this has made me want to go back and read the first book by the author. It was an entertaining and insightful romp through a year in Shaun Bythell's life - he provided warmth, honesty, humour and vulnerability in a lovely book-wrapped package, and made me want to book a holiday to Wigtown in the process.
Book blurb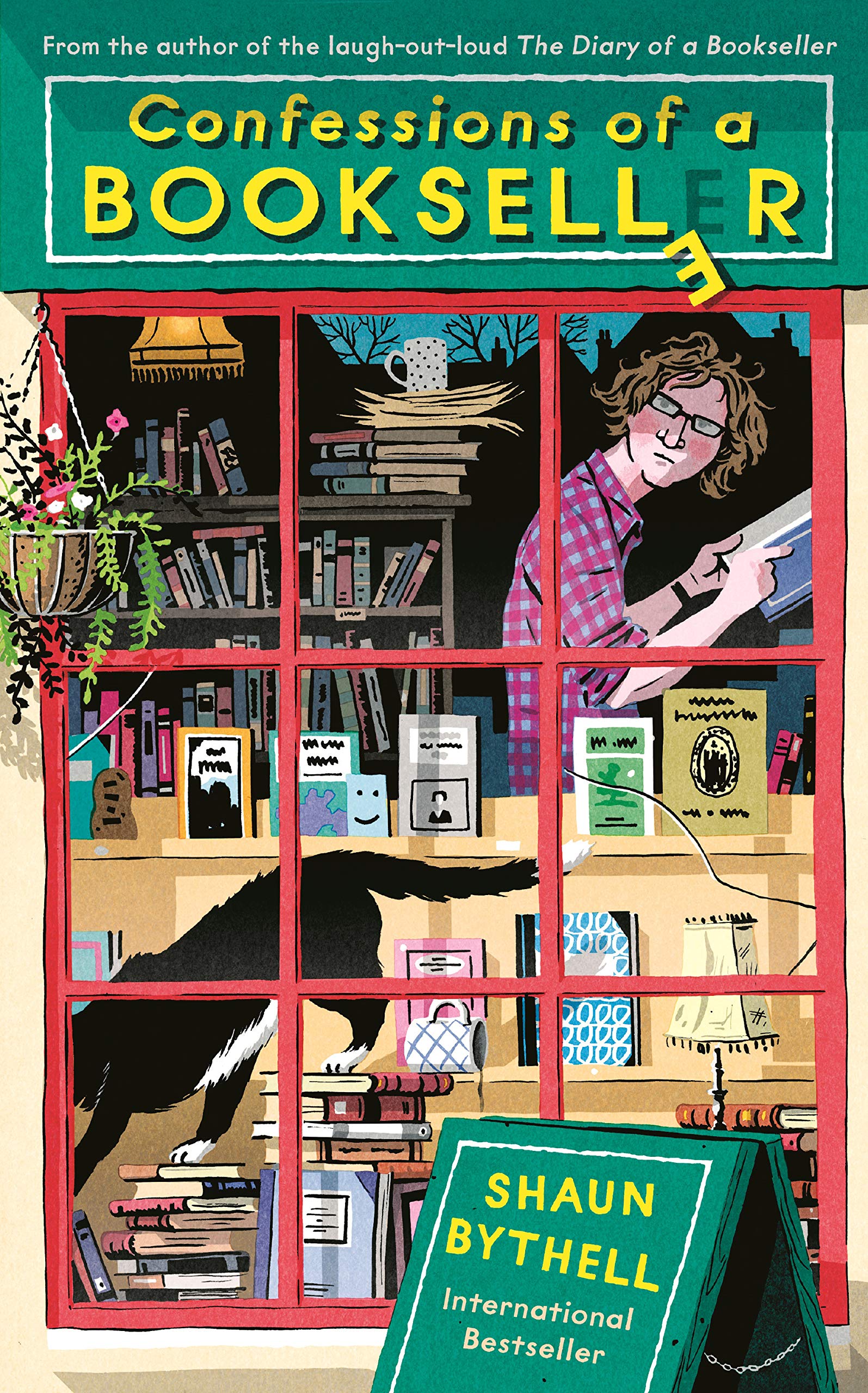 "Do you have a list of your books, or do I just have to stare at them?"

Shaun Bythell is the owner of The Bookshop in Wigtown, Scotland. With more than a mile of shelving, real log fires in the shop and the sea lapping nearby, the shop should be an idyll for bookworms.

Unfortunately, Shaun also has to contend with bizarre requests from people who don't understand what a shop is, home invasions during the Wigtown Book Festival and Granny, his neurotic Italian assistant who likes digging for river mud to make poultices.

The Diary of a Bookseller (soon to be a major TV series) introduced us to the joys and frustrations of life lived in books. Sardonic and sympathetic in equal measure, Confessions of a Bookseller will reunite readers with the characters they've come to know and love.
More...
You can buy the book here now. It was published by Profile Books.
For more on the author, you can head to The Bookshop website, follow the shop on Twitter or check out his Goodreads page.