My review
4/5 stars
The opening line of the blurb spoke to me on this book - the idea of the woman's true love being her duvet was something I could relate to!

Alexa was instantly likeable as a main character. The way her feelings of pressure and stress were described were very real and honest. I really liked the emphasis on that element of her life, as I'm sure it's something many readers will understand and is probably the reason why many readers will find their way to this book. I don't expect something like workplace stress to be glamorised in a book about taking a duvet day, but I was still pleasantly surprised by how much focus it was given throughout the story - it was revisited at several intervals and always approached with compassion and empathy.

Sam was a brusque yet engaging character and the power play between the two leads was an immensely entertaining feature of the book. In spite of this, I found I didn't really have the laugh out loud moments that the blurb promised; don't get me wrong, it was an entertaining story and it was humorous, I just feel it was slightly over-sold. I also struggled a little with the pace, as it was hard to believe that all of the things that occurred in the book happened in just one day.

Overall it delivered on the feel-good factor and is the right kind of book to pick up on your own duvet day.

* I received an advanced copy of this book for free from NetGalley in exchange for an honest review.
Book blurb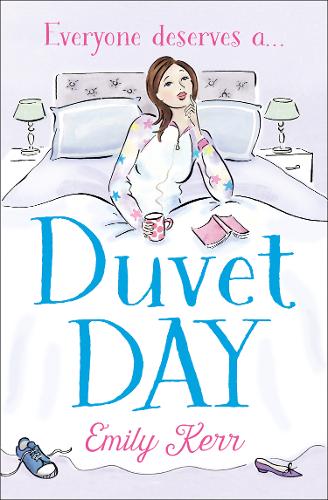 Young lawyer Alexa Humphries's one true love is her precious duvet, yet she is torn from its comforting embrace every morning while the foxes are still scavenging the bins outside and doesn't get back until long after most normal people are already asleep. Worn down by the endless demands of her suspicious boss and her competitive, high-flying housemate and fellow lawyer, Zara, Alexa barely recognises herself anymore. This wasn't how life was supposed to be.

But today is different. Today, Alexa just cannot get out of bed to face the world. Everyone deserves a duvet day, don't they?
More...
You can buy the book here from 27 May 2021. It's being published by One More Chapter.
For more info on the author, you can check out her website, follow her on Twitter or Instagram, or head over to her Goodreads page.