Finding Love at the Christmas Market by Jo Thomas
My review
4/5 stars
What a sweet Christmas read. I picked this off the shelf purely because of the cover (having never heard of the author or her work before) and it delivered exactly what I expected it to - a love letter to Christmas with friendship and romance in spades!

I loved all of the characters. Connie was a charmingly vulnerable lead, and a perfect contrast to both William and Heinrich, who both served as interesting and amusing love interests in their own ways. The underlying message of life not just being about ticking off a series of boxes was well delivered in the form of Connie's online dating checklist. The side characters bought a lot of heart to the story, especially the retirees - all-knowing Pearl was my favourite. It was lovely watching them all fall in love with Christmas again, and each was given their own little side-story to help bring them to life.

The festive setting did a wonderful job of creating an immersive read. I felt transported to a German Christmas market and could picture the Old Town in my head with great vivacity. The description of all the Christmas activities got me so in the mood for Christmas - the nativity, the ice skating, the baking, all of it; I was so close to actually smelling the lebkuchen as I was reading the scenes set in William's bakery!

While I appreciate that these books are typically predictable from the outset, the dead giveaway of having some of the story written from William's point of view and none of it from Heinrich's point of view came a bit too early in the story for my liking. I still enjoyed working through how they finally came together, but a smidge more mystery in the build up would have been nice.

Overall, it was a lovely, warm-hearted, twinkly festive read that I lost myself in for a few hours. I'd happily read more books by this author in the future and I might even come back to this one in future Christmases.
Book blurb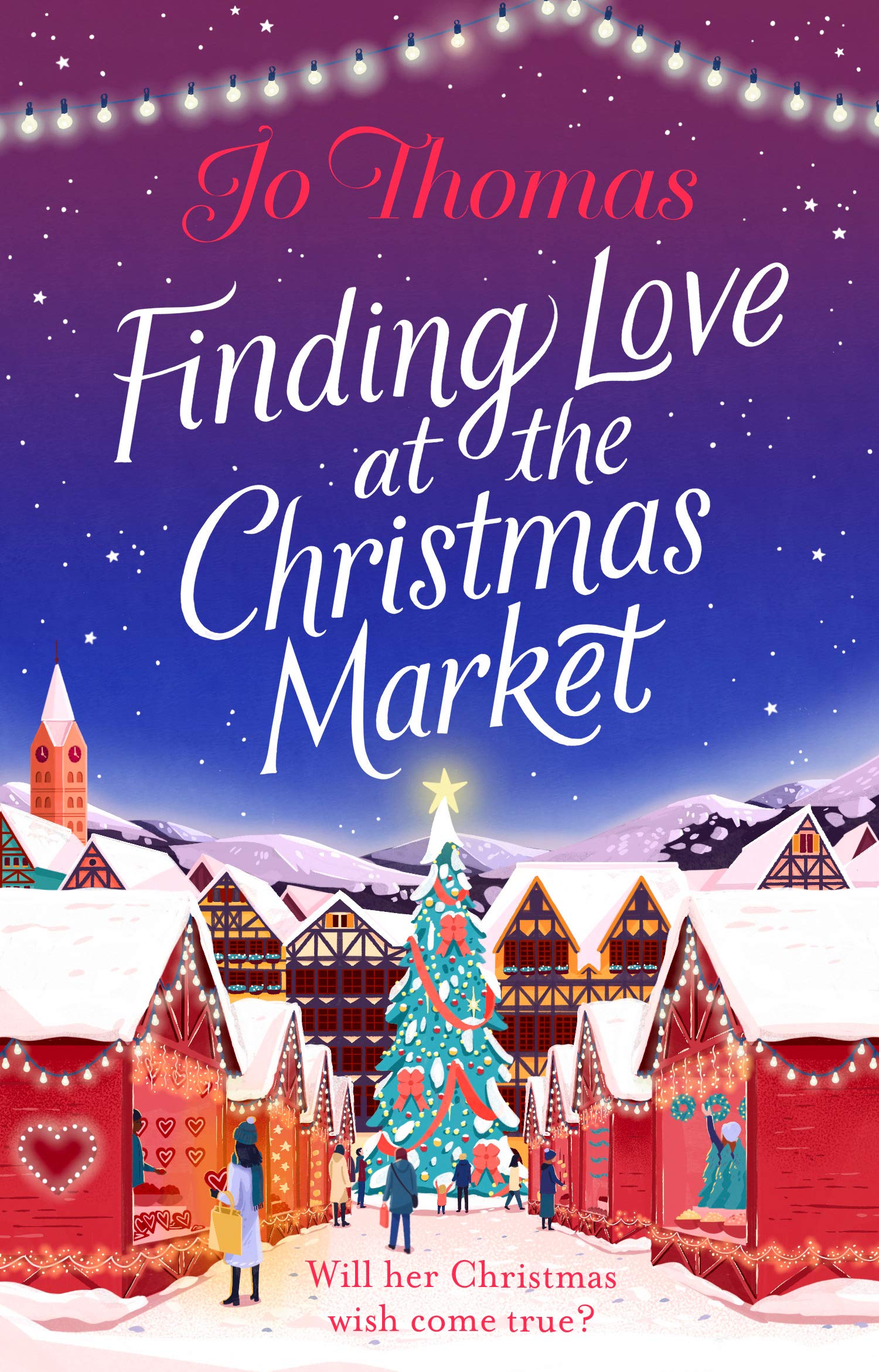 Residential-home caterer Connie has had one online-dating disaster too many. Hurt in the past and with her son to consider, now she's feeling hesitant. Then one of Connie's residents sets her up on a date at a beautiful German Christmas market - with the promise she'll take a mini-bus full of pensioners along with her...

Amongst the twinkling lights and smell of warm gingerbread in the old market square, Connie heads off on her date with a checklist of potential partner must-haves. Baker Henrich ticks all the boxes, but when Connie meets Henrich's rival William, she starts to wonder if ticking boxes is the answer.

Will Connie's wish for love this Christmas come true, and if so - with who?
More...
You can buy the book here now. It was published by Transworld Digital.
For more info on the author, you can take a look at her website, follow her on Twitter or head over to her Goodreads page.