Happily Imperfect: Living Life Your Own Way by Stacey Solomon
My review
4/5 stars
Having recently read Stacey Solomon's book Tap To Tidy and enjoying it immensely, I decided to try another of her books. Happily Imperfect is part memoir, part insight into how to be nicer to yourself. Stacey's philosophy seems to be focused on finding joy and acceptance that you, nor nothing in your life, will ever be perfect.
Having delighted in Stacey's warm and friendly writing style in Tap To Tidy, I found that to be even more true of this book - partially because of the nature of the content and partially because I listened to Stacey narrate the book herself. She managed to doubly infuse her honesty and passion through not only writing the words in the first place, but also reading them as only she could. It's charming and refreshing to find someone in the public eye who is open about and proud of the fact that she doesn't really care what she looks like and is more focused on raising kind boys and being a positive person; it makes for such a feel-good read.
Stacey covers a wide range of topics from body image to being a single mum and plenty in between, and isn't afraid to say how she feels about any of them. Despite how candid she is, I never felt like I was being lectured to or spoken at - she was clear throughout that she was speaking about what was true for her and had no expectation that everyone would think she was right (this is probably why she's so popular as a panellist on Loose Women).
This isn't the kind of book that gives you a direct how-to for loving yourself or showing yourself self-compassion, but rather, it is a deep-dive into how the author has done those things for herself. She's shared her experiences in the hope that you as a reader might be able to take something away from it. She's open about the fact that she's faced tough times and chosen to rise above it. I found her insights on her health anxiety particularly interesting as it's something that I can personally relate to, and it's always nice to know you're not alone in these things.
At times, the content felt a bit repetitive and the recipes that were included felt oddly placed in a book like this (though the food did sound delicious), but despite those niggles I found this book a joy to listen to and came away from it feeling just that little bit better about myself - thanks Stace!
Book blurb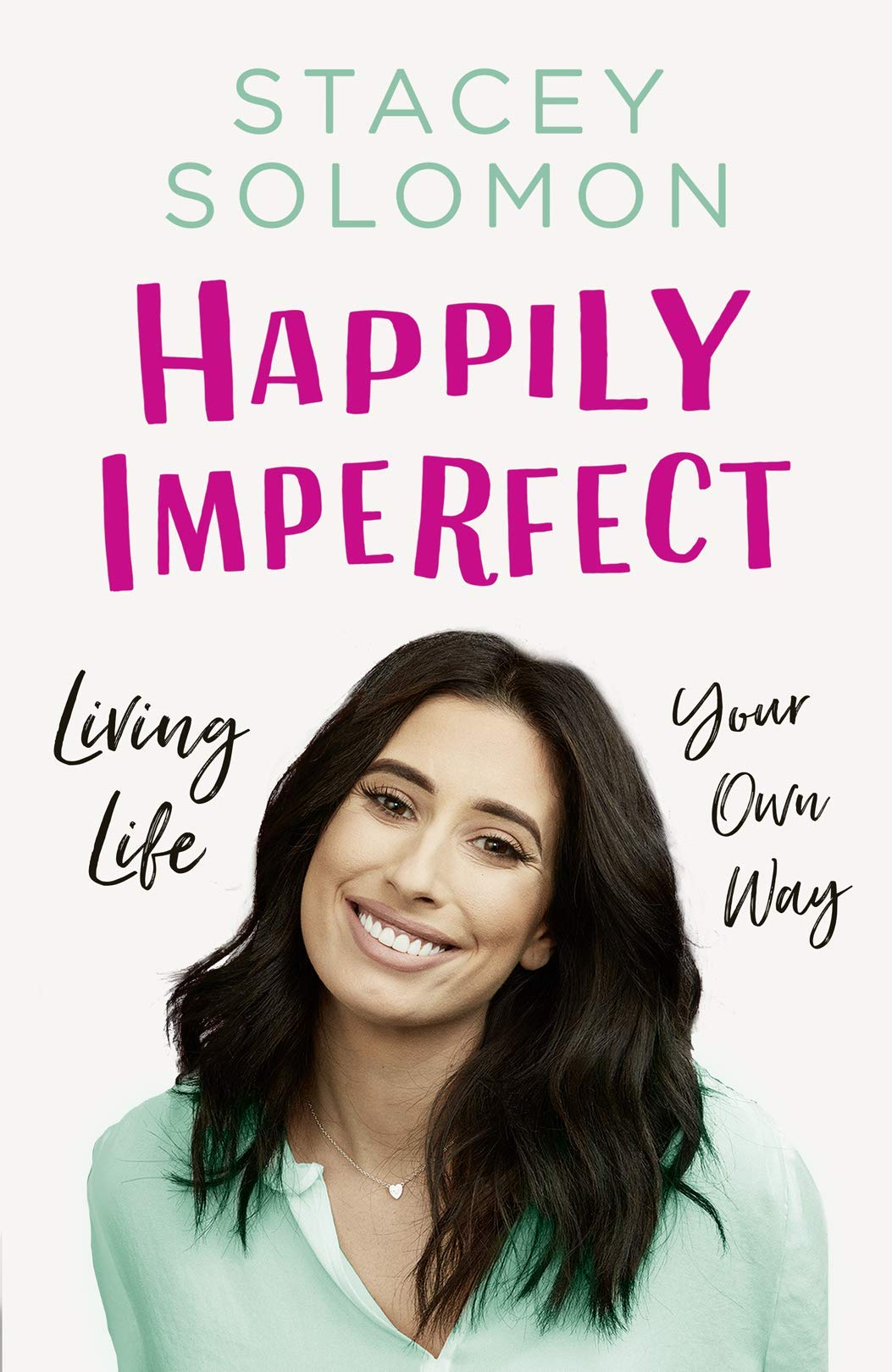 Renowned and loved for her refreshing candour on everyday issues, social, domestic and intimate, Stacey Solomon reminds us how important it is to embrace ourselves; the good, bad and the ugly.
Stacey s authenticity and her courage to say what others daren t opens discussions on sensitive but significant topics; her lack of sex drive after having kids, her battles with anxiety, the lows of motherhood and even the importance of hairy legs.
In Happily Imperfect, be moved to tears and laughter by joining Stacey in her journey so far, as she reveals how to stay positive despite the everyday pressure to be and look perfect. Told through hilarious, sometimes moving, and always charming anecdotes, discover how to get the best out of life by being positive, not following the crowd, and trusting your gut instincts.
Covering how to navigate motherhood, deal with anxiety and prejudice, as well as the experience of getting older, Stacey has plenty of words of wisdom to share. With tips and tricks on how to apply a positive mindset within your own day-to-day life, become emotionally freer and happier with Stacey by your side.
More...
You can buy the book here now. It was published by Thorsons.
For more on the author, you can follow her on Instagram or head over to her Goodreads page.