It's In His Kiss (Bridgerton #7) by Julia Quinn
My review
5/5 stars
As is probably evident by the lapsing of time since my last Bridgerton review, books 7 and 8 struggled to grab my attention on my TBR pile in the same way as the others had done. This is probably because Hyacinth and Gregory are little mentioned in the earlier books in the series, and are first introduced as children, so it seemed like it would be harder to engage in their love stories.
In Hyacinth's case I was totally wrong in that expectation. I LOVED this book. She was instantly accessible and likeable as a character. Like the rest of her sisters, she's been raised with a wicked sense of humour and the ability to speak her mind without fear. Equally, I really enjoyed Gareth St. Clair as a leading man; he manages to give Hyacinth a run for her money while being charmingly vulnerable.
The rest of the Bridgerton clan were more absent in this book than in others, but the chemistry between the two leads was enough to successfully distract from that fact and not have it feel like a gaping hole in the story. Lady Danbury, seen here in the role of Gareth's grandmother, also helped to fill this gap, with a different side of her being shown. I've loved Lady Danbury the whole way through this series, so to see much more of her in this book, and to see her from a new angle, was lovely.
I particularly enjoyed the treasure hunt element of the story in this instalment. It was fun and provided a new dynamic to a series that could otherwise, quite easily, start to feel formulaic.
It's been a while since I wanted to stay up late to read a book, but this one had me up to the small hours of the morning to finish it.
Book blurb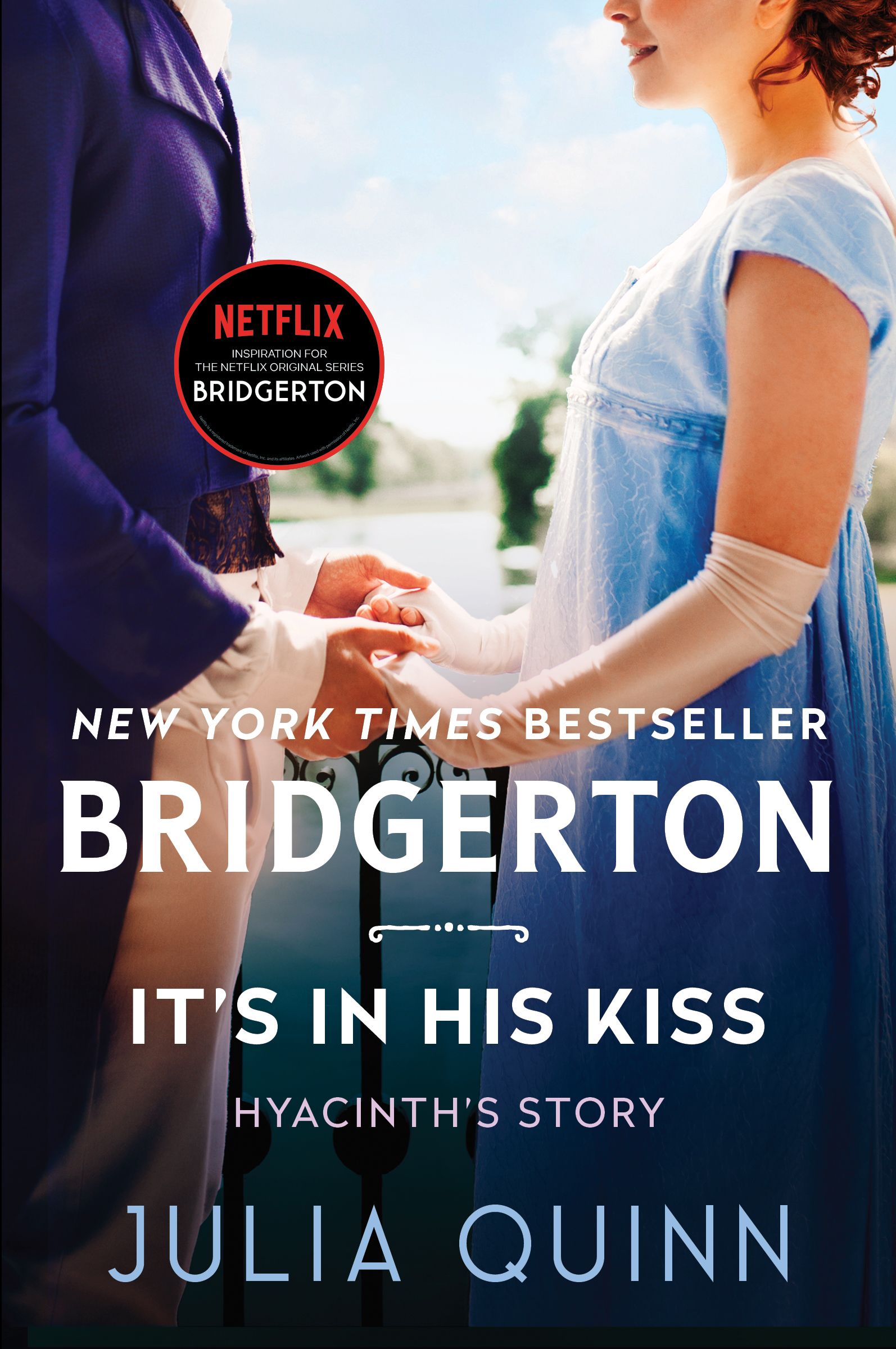 Meet Our Hero . . .
Gareth St. Clair is in a bind. His father, who detests him, is determined to beggar the St. Clair estates and ruin his inheritance. Gareth's sole bequest is an old family diary, which may or may not contain the secrets of his past . . . and the key to his future. The problem is—it's written in Italian, of which Gareth speaks not a word.
Meet Our Heroine . . .
All the ton agreed: there was no one quite like Hyacinth Bridgerton. She's fiendishly smart, devilishly outspoken, and according to Gareth, probably best in small doses. But there's something about her—something charming and vexing—that grabs him and won't quite let go . . .
Meet Poor Mr. Mozart . . .
Or don't. But rest assured, he's spinning in his grave when Gareth and Hyacinth cross paths at the annual—and annually discordant—Smythe-Smith musicale. To Hyacinth, Gareth's every word seems a dare, and she offers to translate his diary, even though her Italian is slightly less than perfect. But as they delve into the mysterious text, they discover that the answers they seek lie not in the diary, but in each other . . . and that there is nothing as simple—or as complicated—as a single, perfect kiss.
More...
You can buy the book here now. It was published by Piatkus.
For more on the author, you can check out her website, follow her on Instagram, or head over to her Goodreads page.