Much Ado About You by Samantha Young
My review
5/5 stars
I stumbled across this book on the local library shelf. I was hooked on the book blurb - I'll read pretty much anything set in a bookshop and am almost guaranteed to love it. This was no exception.
The writing in this book was fantastic; I was instantly immersed in village life, and the chemistry between the two lead characters was brilliantly electric. The build up of their relationship was ultimately very predictable, but I found that I enjoyed it no less as a result; their was heat, anticipation, angst and drama.
Characterisation was strong throughout. Evie was a fantastically likeable female lead and I felt really invested in her development and story. The surrounding villagers did a wonderful job of making Evie's new world feel full and whole. My favourite character by far, though, was Roane. He was rugged, charming, strong, determined - basically everything you want from a love interest in a romance novel.
As an additional bonus, all of the literary references were right up my street, especially the Shakespeare ones.
I couldn't put this book down - I even sat up until 2am to finish it, and when you've got two small kids, a book has really got to be worth it to do that. This one was.
Book blurb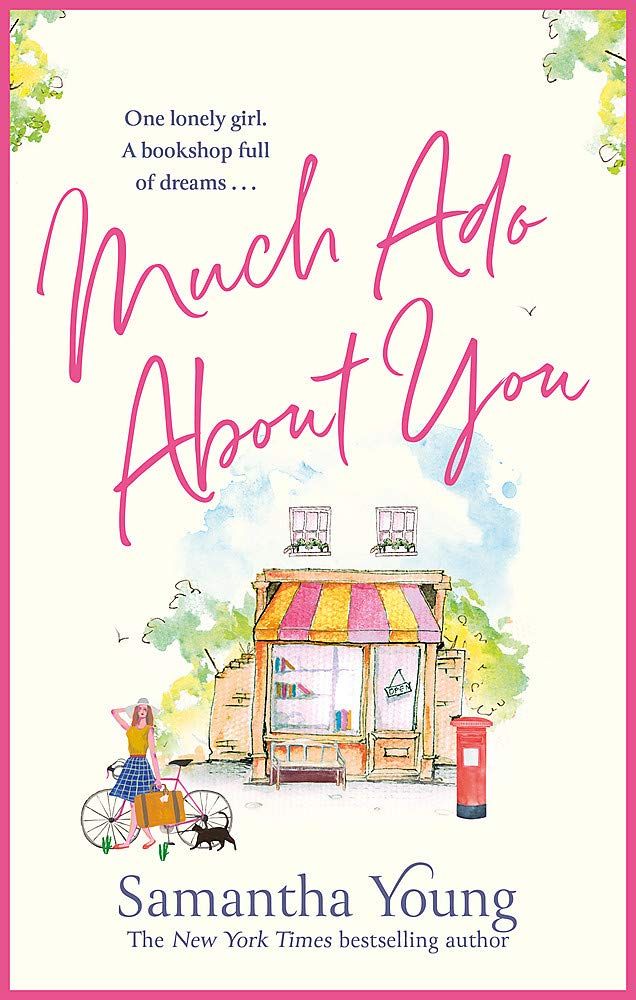 At thirty-three-years old, Evie's life in Chicago is missing that special something. When she's passed over for promotion at work, Evie realizes she needs to make a change. Impulsively, she plans a holiday in a quaint English village. The holiday package comes with a temporary position at Much Ado About Books, the bookshop underneath her new flat. There's no better getaway for the bookish Evie, a life-long Shakespeare lover.

Not only is Evie swept up in running the delightful store as soon as she arrives, she's drawn into the lives, loves and drama of the friendly villagers. Including Roane Robson, a ridiculously sexy farmer. In spite of their undeniable chemistry, Evie's determined to keep him at bay: she's got to go back to her real life, after all, and a holiday romance can only end in heartbreak . . . right?
More...
You can buy the book here now. It was published by Piatkus.
For more on the author, you can check out her website, follow her on Instagram, or head over to her Goodreads page.