On The Way To The Wedding (Bridgerton #8) by Julia Quinn
My review
4/5 stars
So here we are, at the final complete story in the Bridgerton saga - youngest brother Gregory. Much like Hyacinth's story, I wasn't particularly engaged in this one to start off with, for much the same reasons - he had started the series as a child and I hadn't really connected to his character as he grew through the love stories of his siblings.
And much like Hyacinth (consider the lesson well and truly learned), I ended up really enjoying reading more about Gregory and his adventures in love. What I enjoyed most about Gregory is that, unlike his seven other siblings (and in particular his three older brothers), he was actively seeking a big love story, having been inspired by his siblings all finding their happy endings as he grew up. He was a decent, charming male lead, though maybe not entirely as engaging as some of his brothers before him.
Lucy was an entirely adorable character and I loved her. Her logical and practical approach to life were the perfect juxtaposition to Gregory's abject romanticism and fanciful nature. Their chemistry was evident from their first interaction, and it was engaging to see their relationship develop in an entirely different context than romantic interest.
The plot felt much more fast-paced than in the rest of the series, with a lot of side-plot running alongside the main love interest story; it almost felt like a sprint to the finish-line of the family's entire saga. Oddly, it felt suited to the story, as Gregory seemed in a rush to get to his happily-ever-after in whichever way was easiest. I particularly enjoyed the fact that the ending didn't come exactly as I expected it to. The twist caught me off guard, which was lovely in a series that has, on the whole, been quite predictable. I wasn't entirely sure how it would all be resolved in a positive way; I loved the drama instead of the guaranteed happy ending.
I also relished more appearances from the wider family in this story; they've felt somewhat missing from the middle stories in the series. It felt like a nice way to wrap everything up for everyone to have more small snippets of them dotted throughout Gregory's life.
All in all, this felt like a strong end to the saga of the Bridgerton siblings. But it's not quite the end yet - review for the ninth and final book is coming (a book of epilogues for all siblings and their love interests).
Book blurb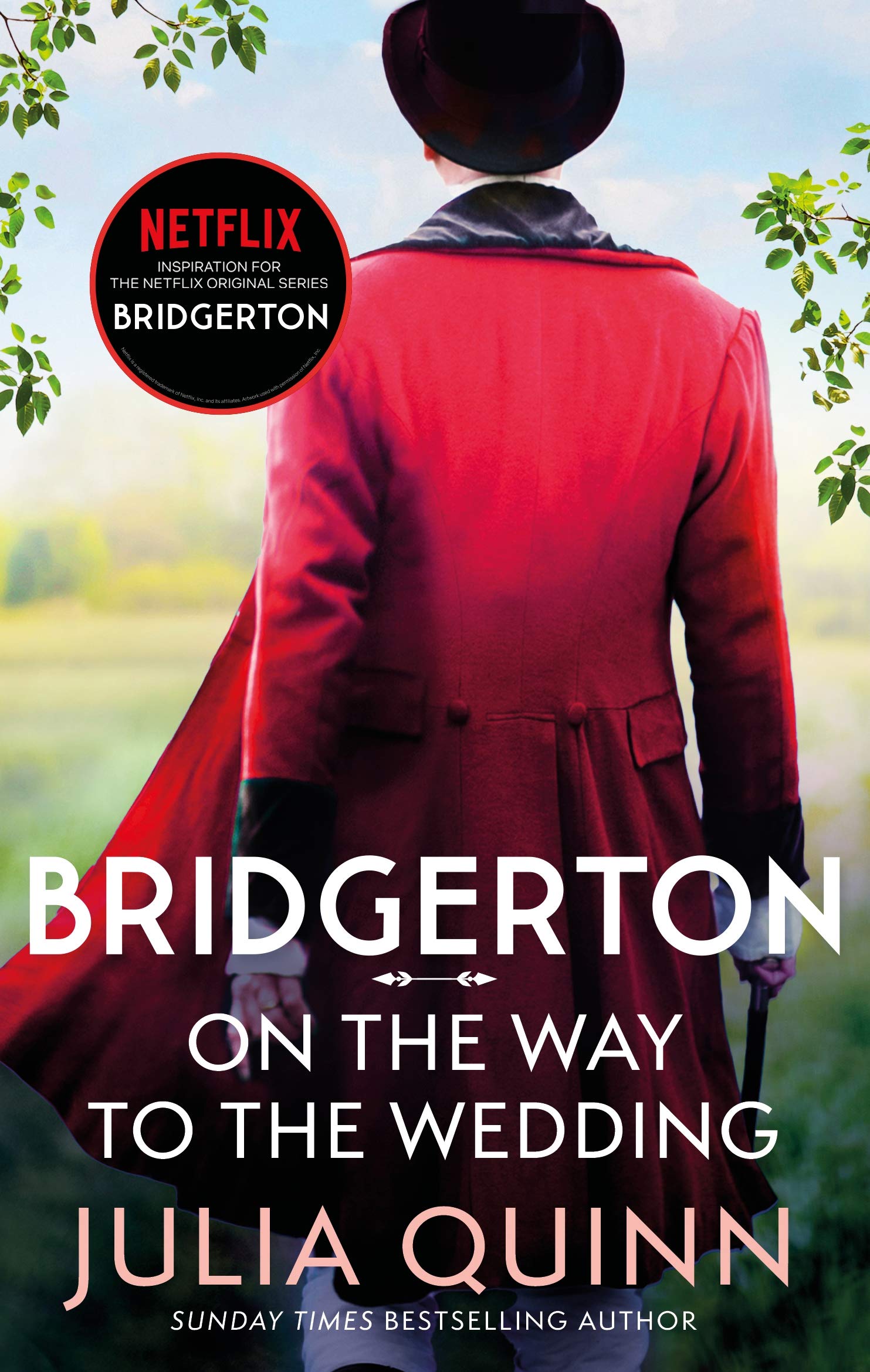 GREGORY'S STORY
Unlike most men of his acquaintance, Gregory Bridgerton believes in true love. And he is convinced that when he finds the woman of his dreams, he will know in an instant that she is the one. And that is exactly what happened. Except ...
She wasn't the one. In fact, the ravishing Miss Hermione Watson is in love with another. But her best friend, the ever-practical Lady Lucinda Abernathy, wants to save Hermione from a disastrous alliance, so she offers to help Gregory win her over. But in the process, Lucy falls in love. With Gregory! Except ...
Lucy is engaged. And her uncle is not inclined to let her back out of the betrothal, even once Gregory comes to his senses and realizes that it is Lucy, with her sharp wit and sunny smile, who makes his heart sing. And now, on the way to the wedding, Gregory must risk everything to ensure that when it comes time to kiss the bride, he is the only man standing at the altar …
More...
You can buy the book here now. It was published by Piatkus.
For more on the author, you can check out her website, follow her on Instagram, or head over to her Goodreads page.