Once Upon A Tyne by Ant & Dec
My review
5/5 stars
I love Ant and Dec - who doesn't?! I was a bit young to watch them on Byker Grove in the early 90s, but I was absolutely part of the SM:TV generation. From then, I've watched pretty much everything they've hosted at one point or another (I won't lie and claim to be someone who's hooked on I'm A Celeb or BGT religiously every year!).

The thing that I think most people love about Ant & Dec is how their relationship shines through on screen - you can tell they are genuinely best friends and just want to have a laugh together doing what they love. That chemistry seeps through every paragraph of this book, especially in audiobook format! I thoroughly enjoyed listening to every minute of it, as it was just like listening to two mates have a chat about their lives over a cuppa. There were moments of hilarity and jesting naturally intertwined with moments of real emotion and heartfelt appreciation for each other.

The idea of segregating the chapters up by the different shows they have done over the years was great; it meant a few time hops here and there but made for a nice flow (and means that anyone particularly interested in one part of their career can jump straight there). The chapter about their engagements with the Royal Family featured some particularly brilliant back and forth story-telling.

I appreciated that they decided not to go down the route of trashy tell-all book (I'm sure they have enough stories to share after 30 years in the business) as it wouldn't have suited the personas we've come to know them as. Any behind the scenes info was shared tastefully and affectionately, as evidenced by the fact that they had so many of the people they've worked with in their careers sharing their own tidbits for the book.

A very enjoyable insight into what makes the best TV duo work as well as they do. Well worth your time (I really recommend the audiobook!).
Book blurb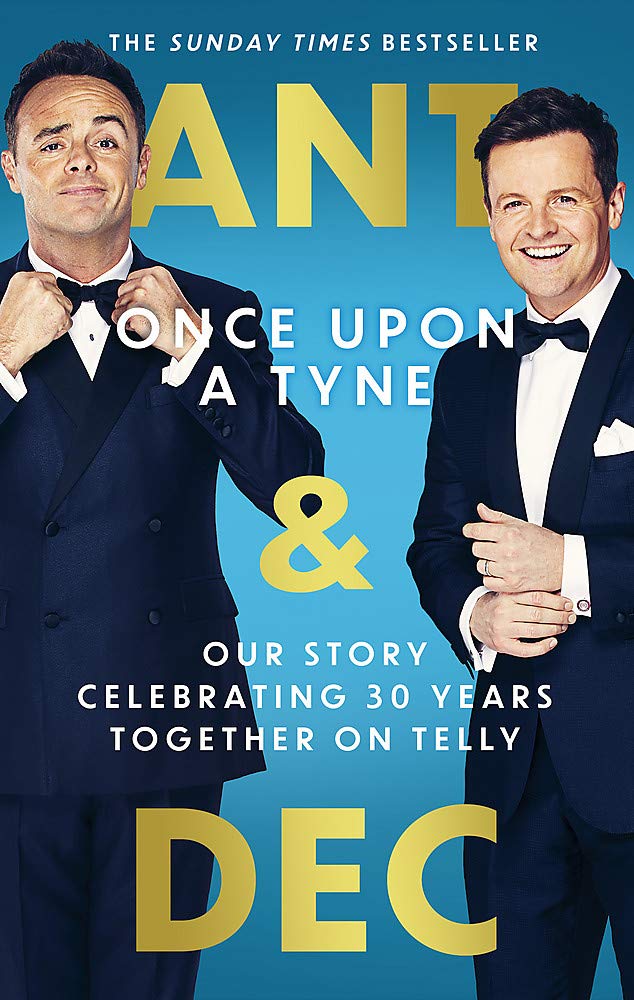 Ant and Dec hold a special place in the hearts of TV viewers everywhere. This is their epic story, with never-before-seen photography and the very best tales from their 30 years in TV.

Ant: As the old Chinese proverb says, 'Good things come in pairs'.
Dec: And as another Chinese proverb says, 'If you've been in a double act with your best mate for thirty years, why not write a book about all your most memorable moments in three decades of showbusiness?'
Ant: Less catchy that one, isn't it?
Dec: But no less true. And after three decades together, we're writing that book. Covering everything from a pirate radio storyline in Byker Grove through to the biggest shows on telly, this is our story.
Ant: Thirty years, eh? Amazing.
Dec: Absolutely. Especially when you consider we are both still 27 years old.

From their modest beginnings in Byker Grove through to their "unique" time as pop stars and an award-laden TV career, the last three decades have flown by in the blink of an eye. They've also featured an incredible cast of supporting characters, including their first scriptwriter (an unknown comedian called David Walliams), Saturday night fun and games with countless Hollywood A-listers, and celebrities they torture - sorry, work with - every year in the jungle. Told through the lens of every TV show they've made, as well as everything they've learnt along the way, this is the riotously funny journey of two ordinary lads from Newcastle who went on to achieve extraordinary things.
More...
You can buy the book here now. It was published by Sphere.
For more on the authors, you can head to their website, follow them on Twitter or Instagram or take a look at their Goodreads page.