Quiet: Learning to silence the brain chatter and believing that you're good enough by Fearne Cotton
My review
3/5 stars
I've read the other two books that the author has written in a similar vein, Happy and Calm and wanted to complete the set with Quiet.
Like the other two books I listened to the audiobook version, and like the other two books, it was very easy to listen to. The author reading her own material definitely adds another layer to what she's written and helps make the experience of her book more immersive.
This particularly offering didn't feel as deep or meaningful as the other two books. It felt lighter and more surface-skimming. The advice given felt more generic and less useful, possibly because it's the kind of thing that is very personal and generally requires some one-on-one help rather than a self-help book.
There were a lot of interesting interviews included in this book, and I think there would have been a benefit to making these more of a focus throughout the book, particularly the audiobook, where everything was including in the accompanying PDF (a pet peeve of mine for all three of the books).
It was pleasant enough, but nothing spectacular and not as memorable as the other two offerings in the series.
Book blurb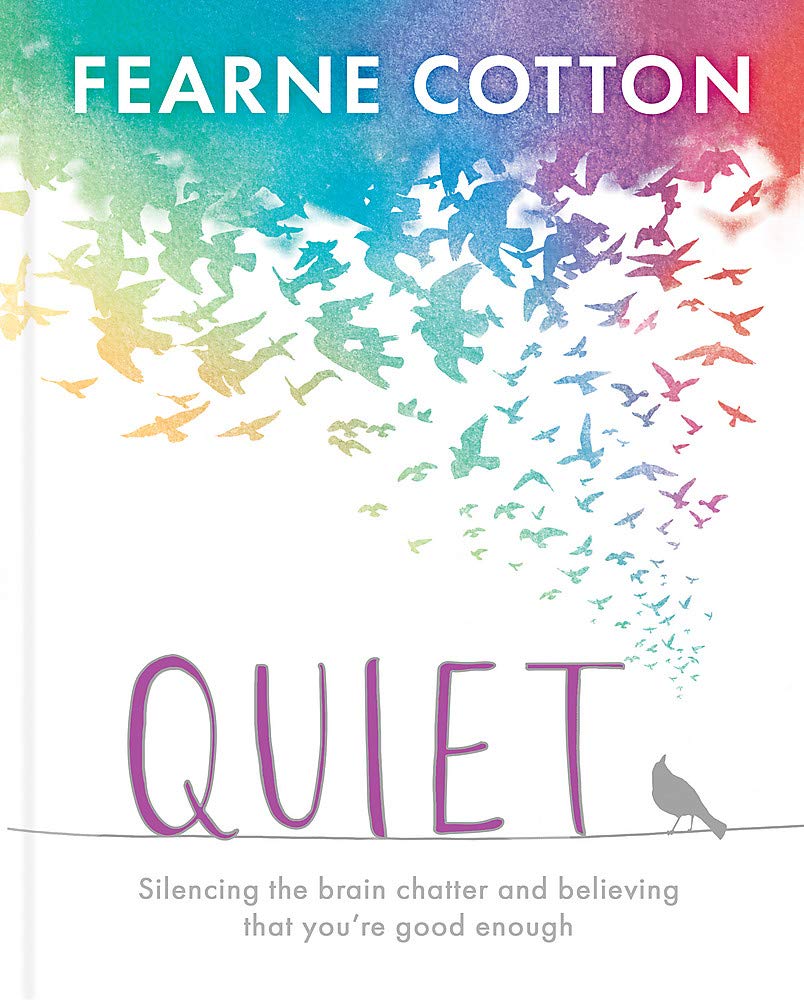 This book is about taming the bad inner voice - the one that has the power to overthrow gut instinct and talk us out of new adventures. We are all brimming with inner wisdom, yet we allow negative thoughts to confuse us. We forget how capable and strong we can be. There is confidence there even if it's hidden; there is courage, beauty, wisdom and belief - we just need some quiet to notice it.
Love, Fearne xxx
-

From Sunday Times bestselling author Fearne Cotton, this is the handbook for modern life we all need. Including expert advice, ideas to put into practice, adventures to complete and interviews with everyone from Bryony Gordon to Billie Piper, Quiet seeks out ways to help you tune out the negative backchat that holds you back, so you can hear the positives that will guide you forwards . . .
More...
You can buy the book here now. It was published by Orion Spring.
For more on the author, you can head over to her website, follow her on Twitter or Instagram, or check out her Goodreads page.