Reader, I Married Him by Tracy Chevalier & others
My review
2/5 stars
I wasn't sure what to make of this to be honest. I grabbed it off the library shelf purely because of the title; Jane Eyre is a book I love, so a collection of short stories based on its infamous line: "Reader, I married him." The reason I wasn't sure what to make of it is because, even though the premise seemed like a surefire winner, I'm not usually a reader, or lover, of collections of short stories. Turns out, this just served to solidify that opinion for me.
This was a very mixed bag of stories. Some I really enjoyed, others felt totally pointless and hard to follow; the whole book felt quite erratic in its style.  Unsurprisingly, I particularly enjoyed the stories that had a direct link to the original story, either as a retelling, continuation or by featuring the book in their plot. Sadly, there weren't enough of them to keep me interested in the book throughout. Particular standout stories for me were Helen Dunmore's Grace Poole, Her Testimony, Kirsty Gunn's Dangerous Dog, Susan Hill's Reader I Married Him and Audrey Niffenegger's The Orphan Exchange.
The theme was very loose in the end, much looser than I anticipated. Turns out that pretty much any story can be about marriage if you want it to be. At least half of the stories just felt a little too obscure for my liking and I struggled to understand how they had been inspired by Jane Eyre in any way. Some of them were impossible to track the plot of, even in the few short pages that each was given - especially disappointing given the calibre of author contributing to the collection.
A lot of readers will have been drawn to this book because of what the title offered, but I reckon a decent percentage of them will feel short-changed on that front - inspiration that was promised felt lacking. Not for me on this occasion.
Book blurb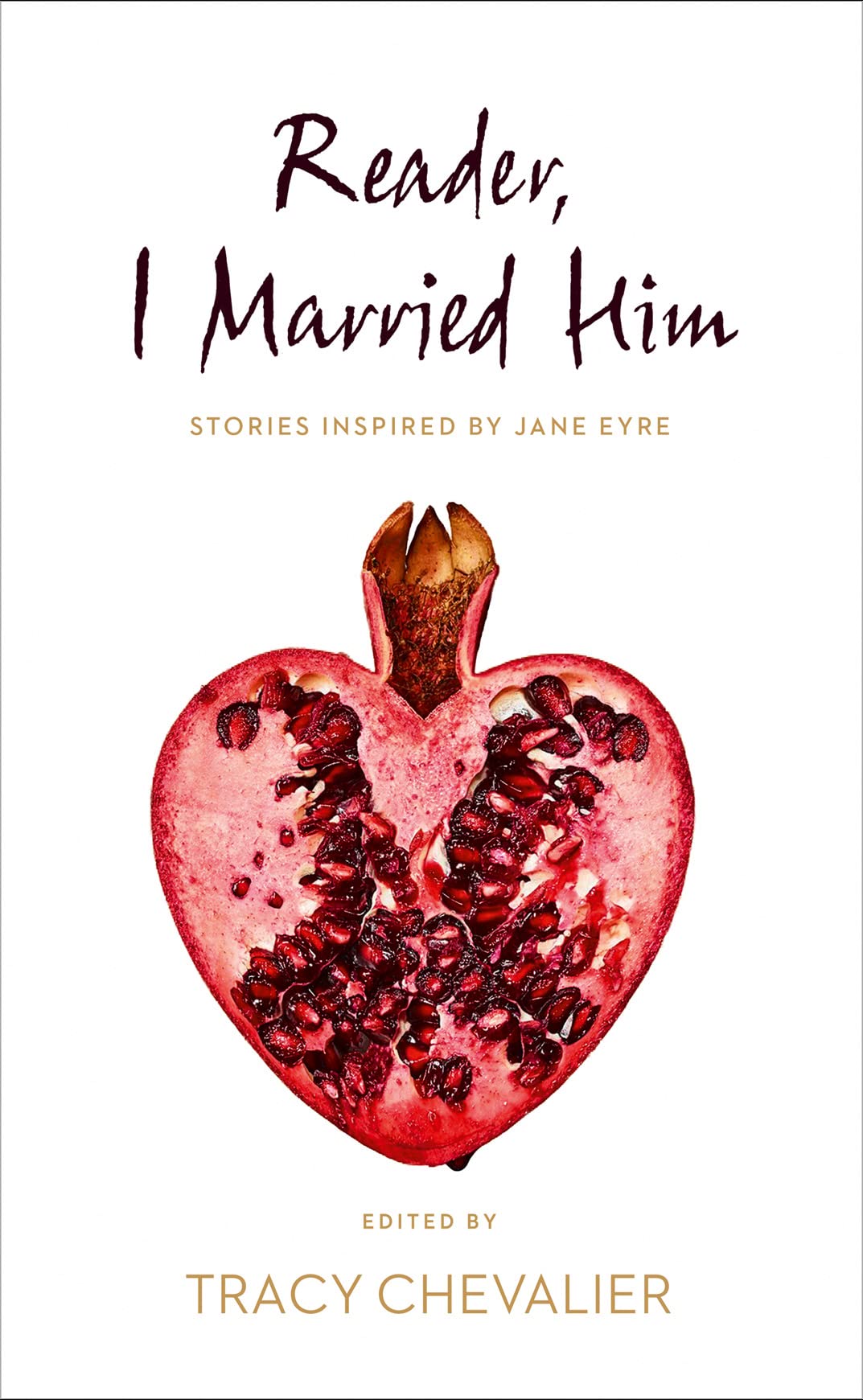 A collection of short stories celebrating Charlotte Brontë, published in the year of her bicentenary and stemming from the now immortal words from her great work Jane Eyre.
The twenty-one stories in Reader, I Married Him – one of the most celebrated lines in fiction – are inspired by Jane Eyre and shaped by its perennially fascinating themes of love, compromise and self-determination.
A bohemian wedding party takes an unexpected turn for the bride and her daughter; a family trip to a Texan waterpark prompts a life-changing decision; Grace Poole defends Bertha Mason and calls the general opinion of Jane Eyre into question. Mr Rochester reveals a long-kept secret in "Reader, She Married Me", and "The Mirror" boldly imagines Jane's married life after the novel ends. A new mother encounters an old lover after her daily swim and inexplicably lies to him, and a fitness instructor teaches teenage boys how to handle a pit bull terrier by telling them Jane Eyre's story.
Edited by Tracy Chevalier, this collection brings together some of the finest and most creative voices in fiction today, to celebrate and salute the strength and lasting relevance of Charlotte Brontë's game-changing novel and its beloved narrator.
More...
You can buy the book here now. It was published by The Borough Press.
For more on the editor, you can head to her website or check out her Goodreads page. Other authors obviously do feature, but there are too many to focus on here.