Some Like It Greek by Sue Thomas
My review
3/5  stars

This was a quick, fun read through Europe. Anna and Demi were likeable and relatable characters from the outset, and I particularly enjoyed Demi's development throughout the story. It was a lovely self-exploration story on so many levels and I loved the focus on the women themselves rather than the things that were going on around them. Because of this, I feel that the book would have been better positioned away from the rom-com genre. The romance element of the story, while charming, felt out of place and a little rushed in the context of the wider plot.  

The detail of the scenery that Anna and Demi got to see on their travels was beautiful and seemed (from my limited experience of Kefalonia) well researched. At times the focus on building a beautiful picture in the reader's mind felt like it detracted from what was happening to the characters at that particular moment, and served to make the writing feel a little jagged at times.  

It was a pleasant enough experience, but it wasn't the most engaging read I've had lately.
*I received an electronic advanced copy of this book through NetGalley in exchange for an honest review.
Book blurb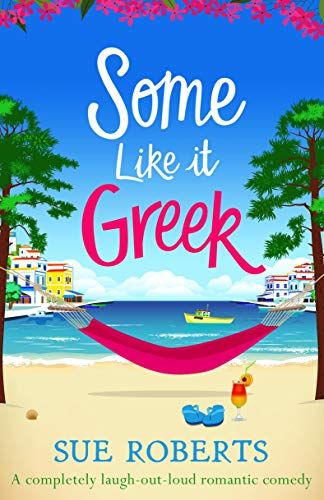 There's nothing like a summer escape. A sun-kissed story about living life to the full.
In the month-from-hell, incurable optimist Anna has lost her father and her job, and her trademark smile is dimming. Clearing out her dad's house, she discovers a postcard of a beautiful sandy beach and a map with a route plotted to the Greek island of Kefalonia. With an empty summer stretching ahead, Anna's eyes stray to her father's old camper van. Next thing she knows, she's hitting the road with friend Demi in tow, on a course from Salford to Skala!Over one unforgettable summer, Anna and Demi make their rickety way along the sparkling Mediterranean coast, the hot sun shining down on their frequent mishaps with cheerful local characters. It's the trip of a lifetime, and the scent of lemons in the air – as well as an unexpected romance – are just what Anna needs to awaken her inner Greek goddess.But there are big surprises in store when they arrive at the island paradise, which could change both women's lives forever. And as summer comes to an end, Anna has to decide whether she has had enough of the Greek life, or whether this is only just the beginning…
More...
You can buy the book here from 21st August 2020. It's being published by Bookouture.
If you want more info on the author, you can find her on Goodreads or Twitter.