The Comfort Book by Matt Haig
My review
4/5 stars
Matt Haig strikes again, this time with a collection of thoughts and inspiring anecdotes designed to make you feel better about life.
There are some absolutely beautiful sentiments in this book - some have a touch of humour to them, like:
"Continually looking for the meaning of life is like looking for the meaning of toast. Sometimes it's better to just eat the toast."
and others are thought-proving and emotive, such as:
"Words don't capture, they release."
The fact that they are so short and succinct (the longest is just 3 or 4 pages long) makes it perfect to dip in and out of on a bad or challenging day.
Some thoughts are repeated in several slightly different ways; I understand that the author was using this as a way to drive certain points home, but for me it was a little too noticeable in places. That alongside the book being separated into parts that I'm not sure I understood the themes for, too just a little something off the reading experience for me.
Despite that, I defy anyone to read this and not come away from it feeling better and more hopeful.
Book blurb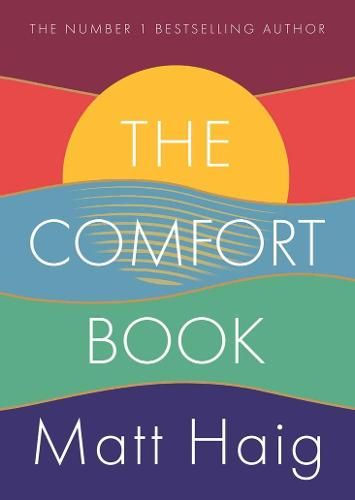 Reflections on hope, survival and the messy miracle of being alive

It is a strange paradox, that many of the clearest, most comforting life lessons are learned while we are at our lowest. But then we never think about food more than when we are hungry and we never think about life rafts more than when we are thrown overboard.

The Comfort Book is a collection of consolations learned in hard times and suggestions for making the bad days better. Drawing on maxims, memoir and the inspirational lives of others, these meditations celebrate the ever-changing wonder of living. This is for when we need the wisdom of a friend or a reminder we can always nurture inner strength and hope, even in our busy world.

A book of timeless comfort for modern minds.
More...
You can buy the book here now. It was published by Canongate.
For more on the author, you can head over to his website, follow him on Twitter or Instagram, or check out his Goodreads page.