The Cosy Seaside Chocolate Shop (Cosy Chocolate Shop #2) by Caroline Roberts
My review
3/5 stars
I've become a real fan of Caroline Roberts in recent years, and have been working my way through her back catalogue of cosy reads. This one is the second in a series about Emma and her chocolate shop. I enjoyed the first book, so I was looking forward to this one.
Sadly, it was not what I was hoping it would be. I didn't feel as connected to Emma as a character in this story; she felt different somehow - less likeable and more self-absorbed than in the first story. The younger brother storyline that became dominant in her story really highlighted that for me; it felt ridiculous and unnecessary. It was so out of character that it detracted from my enjoyment of the story.
I did enjoy the drama around the shop and the characters that filled out the world around Emma. It felt better written than what was going on in Emma's relationship and did a lot to make up for that plotline.
Overall, it was an easy read but the writing felt more stilted and forced than in the first book in the series. Not the best follow-up story I've read by the author, but decent enough to pass a few hours with.
Book blurb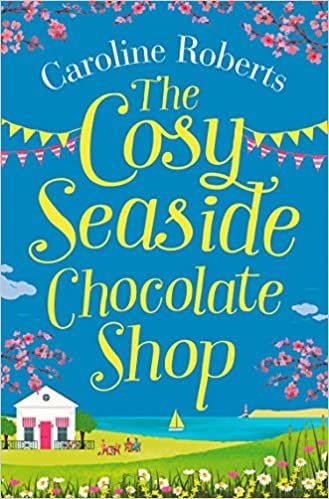 When Emma opened her gorgeous little chocolate shop in the harbour village of Warkton-by-the-Sea, she realised a lifelong dream. Love is also blossoming with her hunky beau, Max, who's slowly healing her fragile heart.
Summer is here and life has never felt so sweet. Until the rainclouds start to gather…
A rival sweet shop and killjoy landlord give Emma a headache, and when a face from the past turns up unannounced, Emma finds herself spiralling down memory lane. With Max's crazy work schedule driving him to distraction, Emma's in danger of making some choices she might regret . . .
With close friends, spaniel Alfie, and the whole village behind her, can Emma get the chocolate shop and her love life back on track?
More...
You can buy the book here now. It was published by One More Chapter.
For more on the author, check out her website, follow her on Twitter or take a look at her Goodreads page.