The Little Book of Bridgerton
My review
4/5 stars
I spotted The Little Book of Bridgerton on a shelf in a discount bookshop and decided it would be perfect to help me through the newborn baby reading slump - light, quick, easy and a topic I've become fond of this year. I'm proudly among the millions of people who have become obsessed with Bridgerton thanks to Netflix.
I was clear with what I expected from the book, but I ended up being surprised. Despite being sold as an unofficial Bridgerton companion of sorts, there was actually little reference to the show or the books. The focus was on various aspects of Regency life and was very informative; I'm fairly well-read on the subject and I still managed to learn a thing or two from this seemingly light-hearted entertainment read.
Don't get me wrong though, the content still had a really fun and breezy tone throughout, and had me chuckling away in places. I enjoyed how they took a subject some may find boring and made it interesting.
The book covered most aspects of society life at the time with a decent amount of detail to maintain the tone and overall pace, but I particularly enjoyed the chapters that covered the famous women of the time and shooting locations for the series.
Like I said, I was pleasantly surprised by this little book and I'm glad I picked it up for a few quid.
Book blurb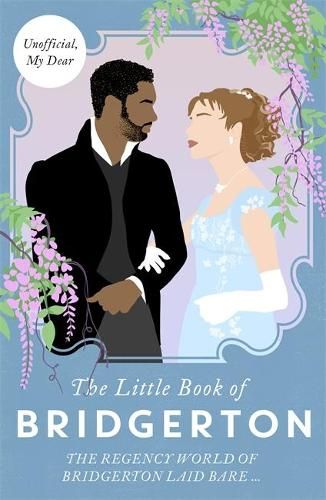 Craving more of the ton? Desperate to become the finest rake in London? Need help on how to swoon in style? Allow The Little Book of Bridgerton to act as your guide through the tumultuous life of the debutante.

Which Bridgerton Character Are You?
How are your Regency Life Skills?
Will a game of Rakes and Ladders leave you at the top or very bottom of the social hierarchy?
And, most importantly, how do you and your beau rate on the Checklist for True Love?

Full of quizzes, activities and bite-sized nibbles of Regency history, the world of Bridgerton is laid fully bare...
More...
You can buy the book here now. It was published by Bonnier Books UK.
For more on the author, you can head to her website, follow her on Instagram or check out her Goodreads page.