The Love Hypothesis by Ali Hazelwood
My review
5/5 stars
I'll admit that I was nervous about picking this book up. I'd seen so much hype about it that I was sure there was no way that it could actually live up to it all. I was pleasantly surprised, it did live up to all the hype.
Olive and Adam were both incredibly likeable characters. Olive was sweet, quirky and a bit clumsy in an adorable way. Adam came off as a bit of a dick to start off with but it was quickly evident that he had a heart of gold and was actually quite a charming guy. Their chemistry was palpable from the start and I loved following the development of their understanding of each other.
The story itself was wonderfully fleshed out and felt realistic even though it was a bit non-sensical as a concept. I've been particularly into the fake dating trope at the moment and this version of it felt really well delivered. I was bought in throughout and enjoyed all the twists and turns, even though they were a bit predictable.
The one thing that caught me off guard was the entire chapter that was dedicated to a sex scene. I'm no prude, but I wasn't expecting that level of detail or that length when it came to what was essentially only one night in a story that played out over months. It didn't take away from my enjoyment of the book in any way, it just surprised me.
The STEM element of the story was something that I hadn't come across before and I feel like it definitely added depth to the story. Olive felt more noble and even more likeable because you knew she was working on a cure for pancreatic cancer. Having the story play out on a campus but not be about teenagers was something I enjoyed more than I expected to. I'm looking forward to the author's next release for sure.
On this occasion, the hype surrounding this book is well deserved and totally accurate. Give it a go for sure!
Book blurb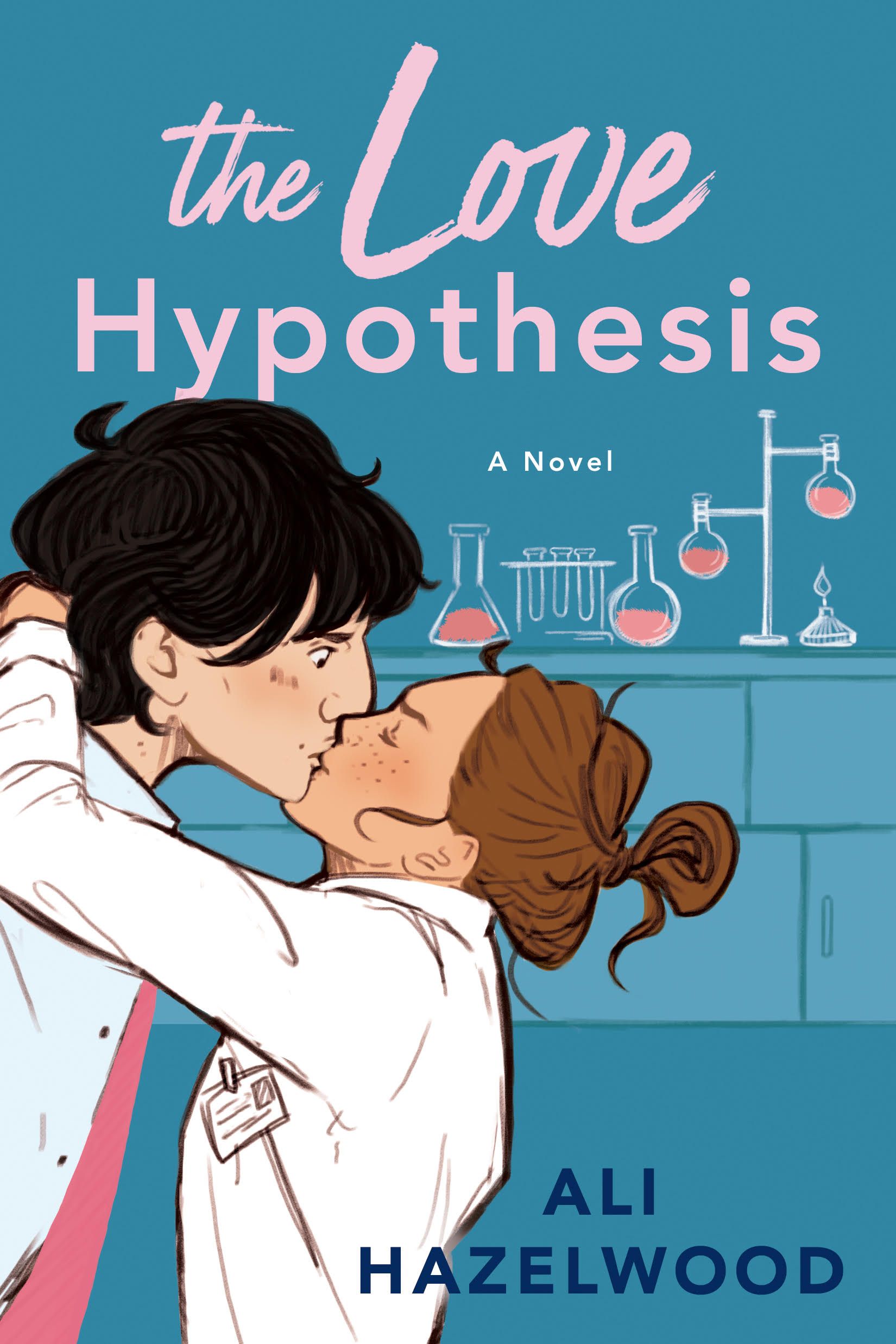 Based on the available information and the data hitherto collected, my hypothesis is that the further I stay away from love, the better off I will be.
When a fake relationship between scientists meets the irresistible force of attraction, it throws one woman's carefully calculated theories on love into chaos.
As a third-year PhD candidate, Olive Smith doesn't believe in lasting romantic relationships, but her best friend does, and that's what got her into this situation. Convincing Anh that Olive on her way to a happily ever after was always going to be tough, scientists require proof. So, like any self-respecting woman, Olive panics and kisses the first man she sees.
That man is none other than Adam Carlsen, a young hotshot professor and well-known ass. Which is why Olive is positively floored when he agrees to keep her charade a secret and be her fake boyfriend. But when a big science conference goes haywire and Adam surprises her again with his unyielding support (and his unyielding abs), their little experiment feels dangerously close to combustion.
Olive soon discovers that the only thing more complicated than a hypothesis on love is putting her own heart under the microscope.
More...
You can buy the book here now. It was published by Sphere.
For more on the author, you can head over to her website, follow her on Instagram, or check out her Goodreads page.