The Other Bennet Sister by Janice Hadlow
My review
4/5 stars
I've seen many recommendations for this book recently, and happy circumstance saw it delivered as part of my monthly book subscription, so it would have been rude for me not to dig in and see what all the fuss was about.

I've read many Jane Austen fan-fiction novels over the years, but none have focused on Mary Bennet as successfully as this one. She's often the sister that everyone pays the least attention to because of how she was originally written, but this book gives her a new depth and makes the reader feel compassion for her right from the start. It paints her as insecure and mistreated rather than righteous and aloof; in revisiting Pride and Prejudice from Mary's point of view in part 1 of the book, the reader gets to understand how Mary interpreted the infamous Netherfield ball and the struggles she went through being constantly compared to her four sisters by an unfeeling mother.

For me, the first part of the book was a little slow, and I found it a little challenging to really immerse myself in it as I'm already so familiar with the characters. And all of those characters are given airtime at one point or another in this book. We get to find out what happened to each of the Bennets, check in with the Collinses, learn more about the Gardiners and follow up on what happened to Caroline Bingley. Each was given a realistic progression for us to read about. Somehow everyone managed to get a happy ending and exactly what they deserve all at the same time, even if those two things don't feel like they should marry up.

The character writing throughout this book was beautiful. Aside from Mary being rewritten to be a misunderstood, sympathetic woman who just needed some TLC, I particularly enjoyed the development of Charlotte and Caroline's characters. Charlotte was originally portrayed as a scared, rational creature who was willing to make romantic sacrifices for security in Pride and Prejudice; this was taken one step further in The Other Bennet Sister to show Charlotte to be a cold and manipulative wife. She was given some humanity, but her actions were ruthless and selfish and ended up costing her the only two real friendships she had managed in her earlier life. Caroline's streak as a calculating, gold-digging bully continued throughout but it was interesting to see it applied in a different setting and with different people. Her ending makes it seem like she got what she always wanted but really what she got was comeuppance for all of her bad behaviour, it was very well executed.

Mrs Gardiner was my favourite part of the book. She always seemed like a caring, gentle, loving mother figure in Pride and Prejudice and author took the opportunity to really build on that. She was portrayed as the mother that the Bennet sisters always deserved, allowing gentle independence and safe freedoms where Mrs Bennet offered pushiness and cruel jibes. Through Mrs Gardiner, we see that all Mary ever needed was someone who appreciated her non-physical qualities, gave her room to bloom outside of her sisters' shadows, and knew how to softly nudge her down the right path for her to grow rather than force her down an expected route.

The romance that developed within the book felt equally predictable and enjoyable, even though I could see what was going to happen from fairly early on after Mr Heyward's introduction, I still found myself following along avidly waiting for it to play out. Mr Heyward was a likeable, pragmatic love interest for Mary, but both managed to encourage some growth in the other's character. While the romance element of the story was lovely to read and gave the story a very rounded feel, I really appreciate that it was never given more importance than Mary becoming comfortable with herself as a person and learning about her place in the world as a confident young woman.

The length of the book was daunting at the start, especially with the slower start, but once you get past the rehashing of Pride and Prejudice from Mary's point of view, it's easy to get lost in the rest of the story as a well-written, realistic follow on to a beloved and familiar story.
Book blurb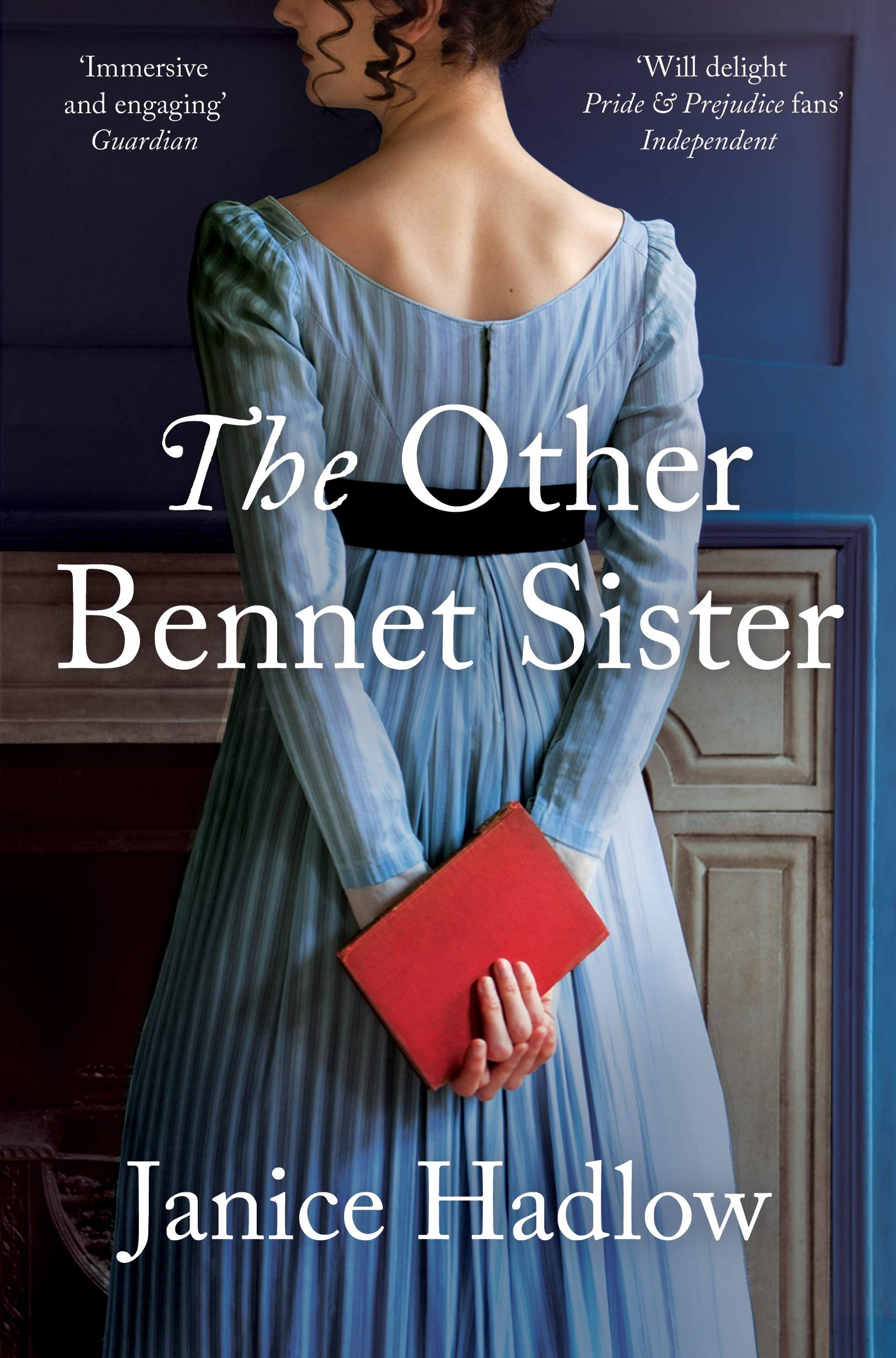 In Jane Austen's Pride and Prejudice, Mary is the middle of the five Bennet girls and the plainest of them all, so what hope does she have? Prim and pious, with no redeeming features, she is unloved and seemingly unlovable.

The Other Bennet Sister, though, shows another side to Mary. An introvert in a family of extroverts; a constant disappointment to her mother who values beauty above all else; fearful of her father's sharp tongue; with little in common with her siblings – is it any wonder she turns to books for both company and guidance? And, if she finds her life lonely or lacking, that she determines to try harder at the one thing she can be: right.

One by one, her sisters marry – Jane and Lizzy for love; Lydia for some semblance of respectability – but Mary, it seems, is destined to remain single and live out her life at Longbourn, at least until her father dies and the house is bequeathed to the reviled Mr Collins.

But when that fateful day finally comes, she slowly discovers that perhaps there is hope for her, after all.
More...
You can buy the book here now. It was published by Mantle.
For more info on the author, you can check out her Goodreads page.