The Printed Letter Bookshop by Katherine Reay
My review
2/5 stars
There are a handful of books that I'm interested in by this particular author, but I decided to start with this one as it came up as a recommendation on my Audible. Sadly, it didn't live up to the hopes I had for it.
If I'm being honest, the audiobook format was a big part of this for me. The plot of the book centres around three female leads, Madeline, Janet and Claire, but I struggled to keep up with the points in the narration where the perspective changed between them. It was marked by saying their name but I found that easy to miss when listening, especially as it often happened mid-chapter.
Because of this confusion, it was challenging to connect to any of the three protagonists on a deeper level. Ironically, my favourite character of the book was Aunt Maddie, the only one not living, and only described through other characters' recollections.
The descriptive language was strong throughout and overall the story did feel like a good depiction of small-town life, but some of the plot points were a little too predictable for my liking.
Overall, I just didn't feel connected to this book. I'm hoping for a better experience with the next book I choose by this author.
Book blurb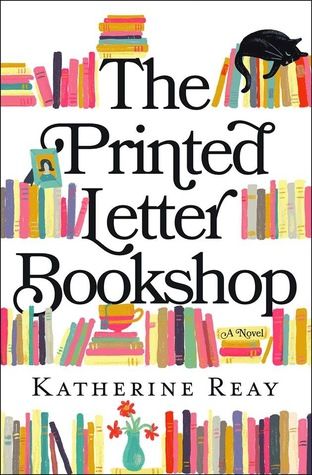 Books. Love. Friendship. Second chances. All can be found at the Printed Letter Bookshop in the small, charming town of Winsome.
One of Madeline Cullen's happiest childhood memories is of working with her Aunt Maddie in the quaint and cozy Printed Letter Bookshop. But by the time Madeline inherits the shop nearly twenty years later, family troubles and her own bitter losses have hardened Madeline's heart toward her once-treasured aunt—and the now struggling bookshop left in her care.
While Madeline intends to sell the shop as quickly as possible, the Printed Letter's two employees have other ideas. Reeling from a recent divorce, Janet finds sanctuary within the books and within the decadent window displays she creates. Claire, though quieter than the acerbic Janet, feels equally drawn to the daily rhythms of the shop and its loyal clientele, finding a renewed purpose within its walls.
When Madeline's professional life falls apart, and a handsome gardener upends all her preconceived notions, she questions her plans and her heart. Has she been too quick to dismiss her aunt's beloved shop? And even if she has, the women's best combined efforts may be too little, too late.
More
You can buy the book here now. It was published by Thomas Nelson.
For more on the author, you can check out her website, follow her on Twitter or head over to her Goodreads page.