The Viscount Who Loved Me (Bridgerton #2) by Julia Quinn
My review
4/5 stars
So we're onto the next Bridgerton book review - number two in the series is all about the eldest Bridgerton sibling, Anthony, and his decision to finally get married after years of building a reputation as the ton's biggest rake.
Anthony felt semi-familiar, as he played a relatively sizeable part in the first book, but his over-protective sibling side was only alluded to this time as he was the main focus of the story. Instead, what we got to see was a charming rogue with a quick wit and determination to tease. It took me a while to completely warm to him to be honest (though I did get there in the end) - the banter and cockiness was fun to read but I feel like I only really got to understand his character properly towards the end of the book. Given that this was supposed to be Anthony's story, I felt like there was more focus on Kate. I appreciate that the author may have been writing from the angle of the reader being on the same path of discovery as Kate, but for me it was the one thing that prevented me from giving the book the full 5 stars.
Kate was a brilliant female lead throughout. She was instantly portrayed as a protective, loyal older sister, giving her immediate common ground with Anthony. She was then built with depth that showed her to be confident about everything but herself, sassy and witty, and stronger than is evident at first glance. I loved reading about her relationships with her sister and her stepmother, and really enjoyed seeing her hold her own among the Bridgerton clan.
Speaking of the Bridgerton clan, Colin may be my new favourite member and I can't wait for his story in the series; his flare for humour and winding up his older brother had me chuckling throughout. It was also nice to see more of Mother Bridgerton and her loving machinations for the happiness of each of her children, and get more of an introduction to Eloise - so far Daphne has been the only sister that we've had any exposure to so seeing what another Bridgerton daughter might be like was intriguing.
Secondary characters such as the younger Bridgertons, the dowager Viscountess, the Featheringtons, Lady Whistledown and even Nigel Berbrooke, do a fantastic job of holding the series together. Each story can stand alone in it's own right from what I've read so far, but the familiarity that these smaller characters provide brings the whole world together.
Next in the series is Benedict's story. I feel like we've had minimal interaction with him so far in the series so I'll be interested to see how I'm encouraged to connect to him as a reader and whether or not my theory about secondary characters holds up.
I'll be back soon with more from the Bridgertons.
Book blurb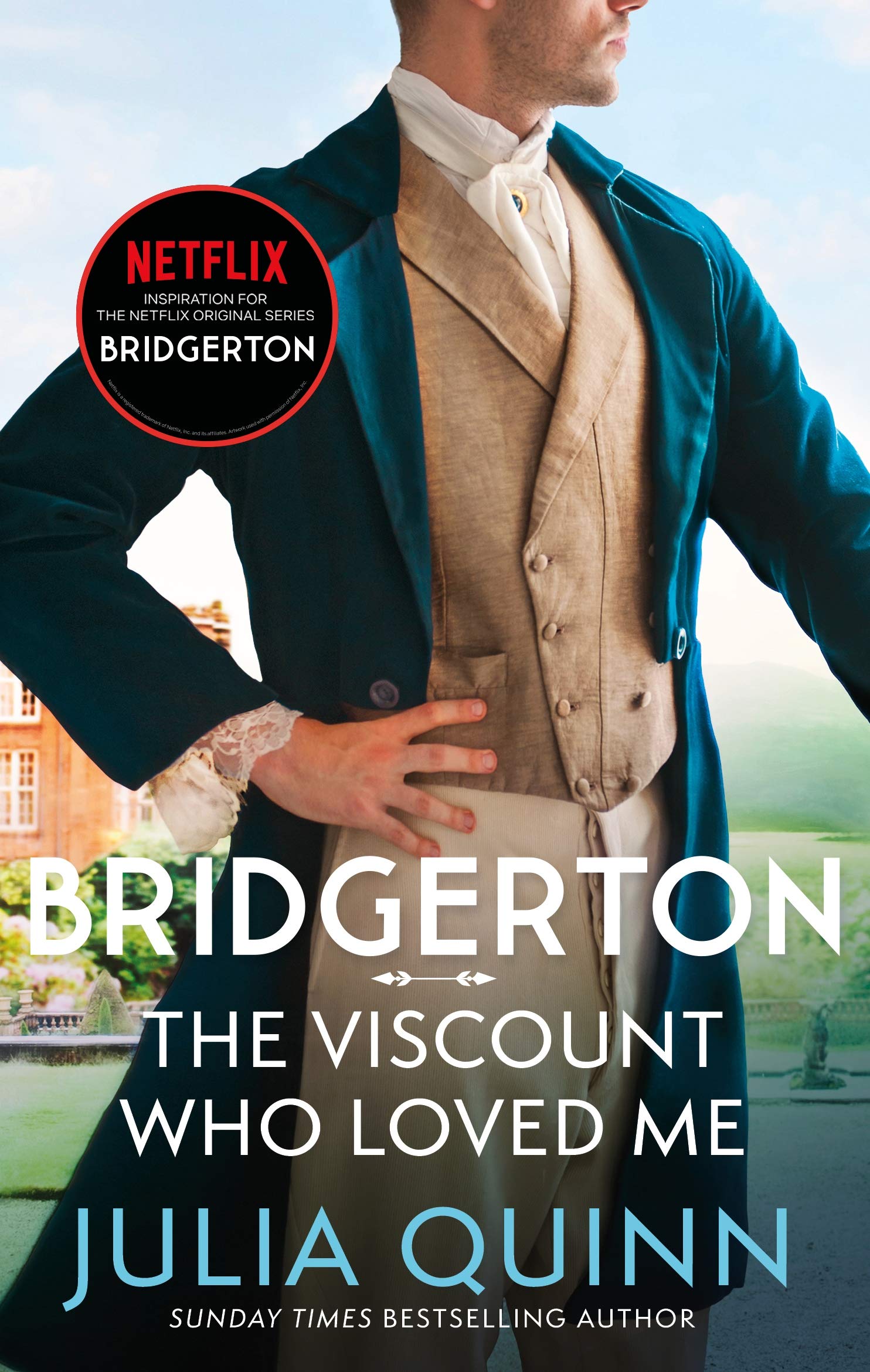 1814 promises to be another eventful season, but not, This Author believes, for Anthony Bridgerton, London's most elusive bachelor, who has shown no indication that he plans to marry. And in all truth, why should he? When it comes to playing the consummate rake, nobody does it better... Lady Whistledown's Society Papers, April 1814

Anthony Bridgerton needs a wife.

Having spent his twenties in a rakish pursuit of pleasure (whilst taking care to ensure the financial security of his mother and seven younger siblings and mother) he knows it's high time he settled down and ensured the continuation of the Bridgerton line.

Edwina Sheffield is considered the most beautiful debutante of the current season. She is also sweet, innocent and eminently biddable - Anthony is sure she'll make a perfectly acceptable wife and vows to make her his.

The only obstacle in his way is Edwina's older sister, Kate. Kate is determined to do all she can to allow her sister the chance to marry for love rather than convenience. And the roguish viscount is beginning to think he may have met his match in Kate's keen wit and sharp tongue. Until, that is, he makes the mistake of kissing her...
More...
You can buy the book here now. It was published by Piatkus.
For more on the author, you can check out her website, follow her on Instagram, or head over to her Goodreads page.