The Wedding Pact by Isla Gordon
My review
4/5 stars
The premise for this story is what grabbed my attention when I saw it on NetGalley; it seemed a little out of the ordinary to have two characters (practically strangers) lie about their marital status in order to rent a flat, and I was intrigued to see how the author played it out.
For the most part, I enjoyed it, largely because of how all the characters were written; everyone was likeable and fun to read. August was a determined female lead with a very clear goal that she wasn't afraid to go after, but she never crossed the line into bolshy or annoying. Her determination around the flat was nicely balanced with some self-doubt and vulnerability in other areas of her life, which served to make her more endearing.
Flynn was equally well balanced, with a history that he's struggling to process and bundles of charm and kindness mixed together. The chemistry between the two roommates was very well written and the author had you rooting for both of them, individually and together, from the start.
The secondary characters were also likeably written. Callie, Abe and Mrs Haverley all helped to flesh out the feeling of a lovely building to live in, and provided some much needed tension as August and Flynn tried to keep up their charade as a married couple. August's friend Bel didn't feature as much as I'd originally anticipated but she did act as an amusing mirror for August's evolving emotions.
The only reason this didn't get 5 stars from me was the Abe storyline. In her attempt to make everyone so likeable, the author was so successful that I ended up feeling quite bad for Abe as his part in the story drew to a close. It took just a little of August's sparkle as a character away and unneccesarily distracted from an otherwise light and fluffy read.
Definitely worth reading if you're looking for something light and fun this summer.
*I received a free copy of this book from NetGalley and Sphere in exchange for an honest review.
Book blurb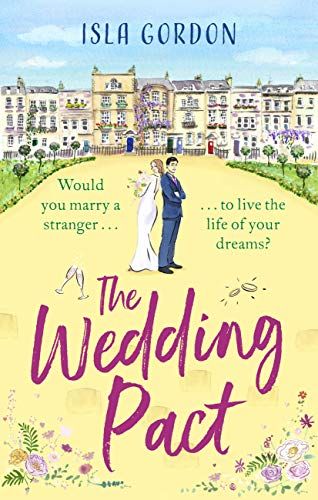 August Anderson needs somewhere to live. Dumped by her boyfriend who would rather be alone than move in with her, she has almost given up on happiness. Until she notices that the beautiful Georgian townhouse she's long admired (ahem, *obsessed over*) is looking for a new tenant, and suddenly it seems like things might be looking up . . .

There's just one catch - the traditional, buttoned-up landlord is only willing to rent to a stable, married couple and August, quite frankly, is neither. Competition for the house is fierce and August knows she'll have to come up with a plan or risk losing her last shot at her happy ending.

Enter Flynn, the handsome, charming and somewhat unsuspecting gentleman who August accidentally spills her coffee over. Flynn is new to the area and is looking for somewhere to live, and August thinks she knows just the place, but only if he's willing to tell a little white lie . . .
More...
You can buy the book here. It's being published by Sphere on 19 August 2021.
For more on the author, you can head over to her Goodreads page.