I've read hundreds of books in my life so far, and I've loved many of them for many different reasons - each one of them has added something to my life in some way or another. As a way of introducing myself and giving you a flavour of my reading preferences, here's a list of my top ten books. Narrowing it down to ten was no easy feat and I can't guarantee it won't change again in the future, but here's where it's at now (they are in no particular order).
WARNING: Mild spoilers ahead.
Pride and Prejudice by Jane Austen
It may well be a cliché but Pride and Prejudice is absolutely my favourite book of all time. I've been an Austen fan since my early teens and this story has always felt like it was the best of the six. The fantastically engaging love story to one side, my main reason for loving this book is Lizzie Bennet. She was written as a strong, sassy, opinionated, confident woman who doesn't pay attention to what others think of her at a time when none of those things were allowed in a female. Darcy is your classic tortured soul who is easily appreciated as misunderstood and trying too hard. The world created around the two characters was rich and full - each secondary character could have had their own story in their own right (my favourite was Charlotte as she was the perfect juxtaposition to Lizzie, though Lady Catherine comes in a close second with her vindictive one-liners). I've revisited this book many times over the years (I own about 6 copies) and each time I find something new to appreciate about it. It's a book that ticks all the things on my list of perfect fictional lands to escape to: good writing, comedy, a love-conquers-all romance and an inspiring lead character.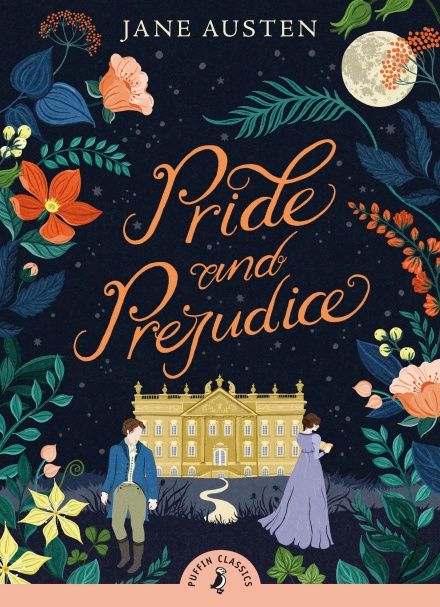 Harry Potter and the Half-Blood Prince by J.K. Rowling

Anyone who knows me knows of my very well-evidenced love for all things Harry Potter. I was part of the generation that grew up reading about the bespectacled wizard and his friends fighting off the greatest evil in the land, and I was in the queues at midnight waiting for new book releases as soon I was old enough. I love all of the books with a passion, but the sixth book is my favourite of them all. It was the culmination of a build-up to a new level of darkness and maturity for young readers. The character development for Dumbledore and Draco, in particular, introduced a new level of adult thinking to the series - we realised that the caring "all-knowing" elder was, in fact, fallible and human, and that the school bully was just as scared as everyone else. The concept of Horcruxes was the best part of the story development for me, so this book had to be my favourite for that reason alone; it was such a clever, twisted way of discussing the fear of death in a sort-of non-threatening way for children and teens. It was a very well-rounded propulsion into the exciting conclusion of the story and I love it because I feel it achieved just as much gravitas without the drama of battle to assist it.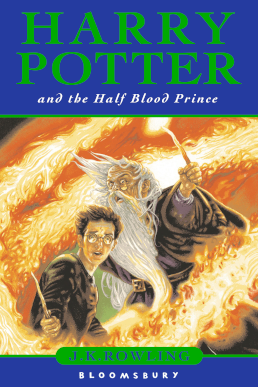 Matilda by Roald Dahl

Everyone should have a favourite Roald Dahl book - I truly believe that a child who has not experienced Roald Dahl and his wonderful books has not experienced a full childhood. I could write a whole blog post about how I feel about all of his stories, they were a big part of growing up for me, but the same one always really sticks out for me. Naturally, I gravitated towards the story of a girl who feels a bit out of step with the world and finds comfort between the pages of her favourite books - it's how I feel about my own life a lot of the time. Matilda was a charmingly precocious character with a real backbone, who stood tall in the face of so much challenge and adversity - what child wouldn't be inspired by such a character.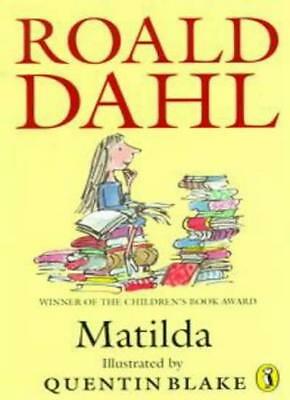 The Chimp Paradox by Dr Steve Peters

I studied Psychology at secondary school, so the model offered in this book is not a new concept to me, but there was something about the way that it was packaged by this author that made it all feel more accessible and applicable to my actual life than anything I read in school. The idea of referring to the ego as a Chimp was something that I instantly connected to when reading the book and helped me to process some of my behaviours differently - it provided a way for me to "humanise" my anxiety and approach it from a new perspective. The science is well-researched but not over-complicated, so anyone can pick this up (regardless of how much psychology they understand beforehand) and get something valuable from it.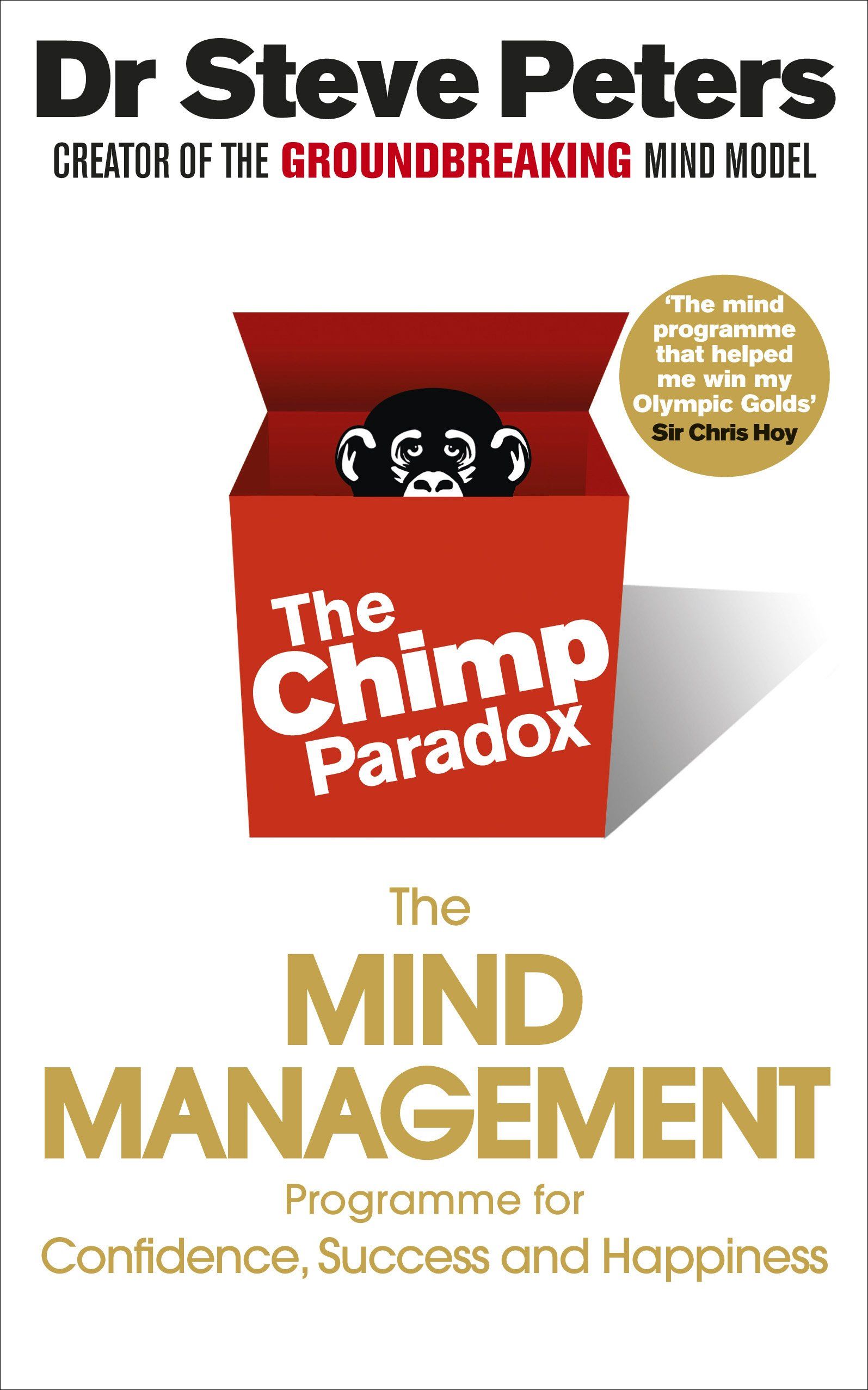 Elsewhere by Gabrielle Zevin

I read this book when I just a year or two older than the main character in the book, and it has held a special place in my heart since then. The idea of exploring the afterlife from an adolescent perspective isn't a new one, but this particular version of it is explored with the right mix of gravity and humour. The subject matter is serious - a 15-year-old dies in a hit-and-run accident and ages backwards in the afterlife until she is reborn - and the author did a wonderful job of retaining the weight without scaring her younger audience; she has a very clever way of leaving you feeling like you've read something meaningful without putting in any real conscious thought. The secondary characters were as engaging as the lead and made Elsewhere feel like a well-defined, complete world that was incredibly easy to slip in to from beginning to end. I've revisited the world a few times since my first read and I enjoy it just as much each time.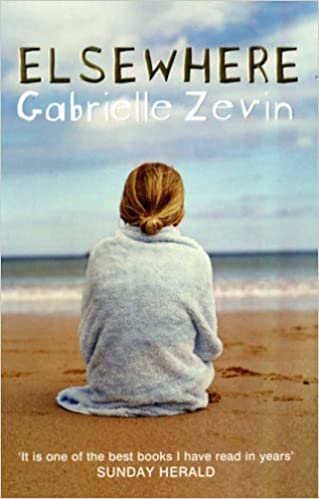 Quiet by Susan Cain

I have never struggled to identify myself as an introvert - in my head; I've always known that I prefer quiet over noise, small groups over big parties and reading over socialising. Admitting to that out loud has never been as straightforward; there is a societal pressure to at least behave as an extrovert. This book is the first that I've come across that not only allows for an introverted approach to the world but celebrates it. The idea of a culture of personality having overtaken a culture of character was particularly interesting to me, and not a concept that I'd come across before reading this book; it's something that still helps me to alleviate some of the pressure I feel to behave differently in my head a couple of years after reading the book. I took a lot from this book as an introvert, but I believe there would be a real value in extroverts reading it too, to better understand how the two personality types can work together. It's a well-written, thought-provoking appreciation of all that it means to live life on the quieter side and still get the most out of it.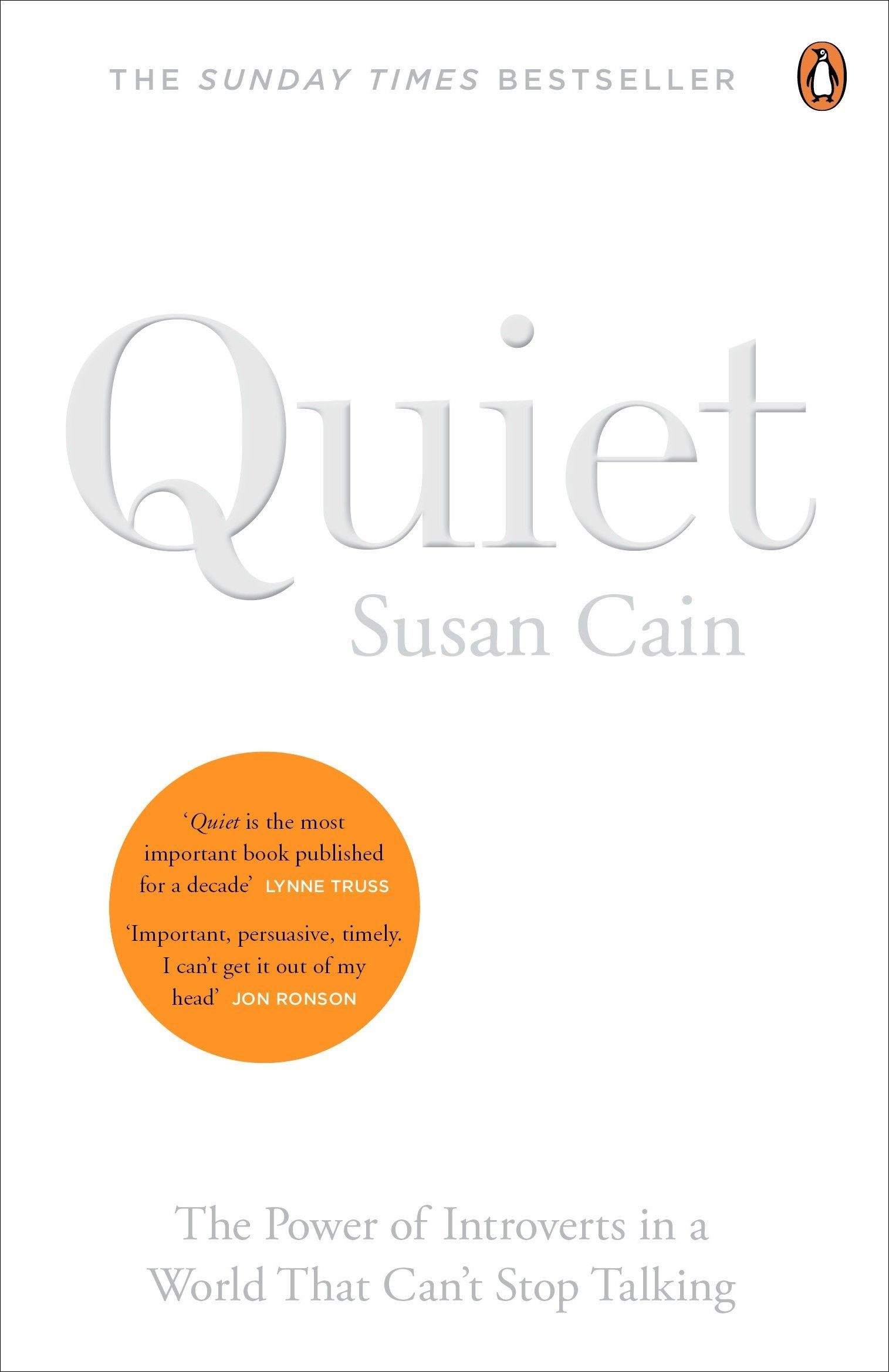 Twelfth Night by William Shakespeare

Learning to read Shakespeare is the part of studying English Literature at school that I most enjoyed; I know for a lot of people it's a bit like Marmite and they can't make sense of it in their head, but it seemed to click for me as soon as I started. Twelfth Night was one of the first plays I studied and it's remained my favourite as I've explored some of the others over time. I most enjoy the farcical comedy behind the complex relationships shared by all of the main characters - it's like a Tudor soap opera (but funnier). It explores some serious concepts (gender, unrequited love, the courage to be who you are) but hides them in clever, witty wordplay that keeps everything feeling light and approachable. Aside from this, Twelfth Night has given the world some great quotes, including "Be not afraid of greatness. Some are born great, some achieve greatness, and others have greatness thrust upon them." - Shakespeare certainly wasn't afraid of greatness when he wrote this play!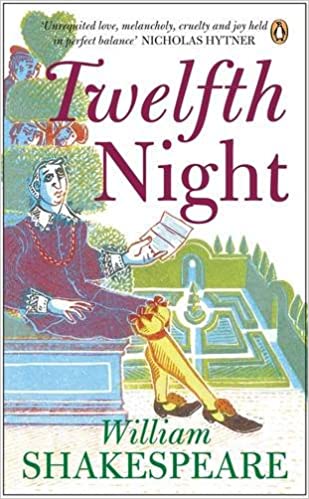 Jane Eyre by Charlotte Brontë

I first read Jane Eyre as part of my GCSE English Literature class - dissecting it word by word and looking for hidden meaning/intention in every paragraph really sucked the fun out of it for me. I knew I liked the story though, as I enjoyed the TV adaptations that I watched, so I decided to revisit it in my early 20s; I'm so glad I did. While the story wasn't new to me, I discovered a newfound appreciation for Charlotte Brontë's writing - it was so descriptive and all-encompassing that it's impossible not to get drawn into what she's writing. She created a heroine for a different time than the one she lived in; Jane faced more challenges than most people see in a lifetime throughout the course of her story, but there was never an ounce of self-pity or a hint of her being a damsel-in-distress. She remains stoic and kind-hearted throughout, making any reader root for her to get a happy ending. Rochester's hero was dark and moody, yet still charming and endearing to the point of being worthy of redemption. Brontë created two eternal characters and wrapped them up in a beautifully written plot.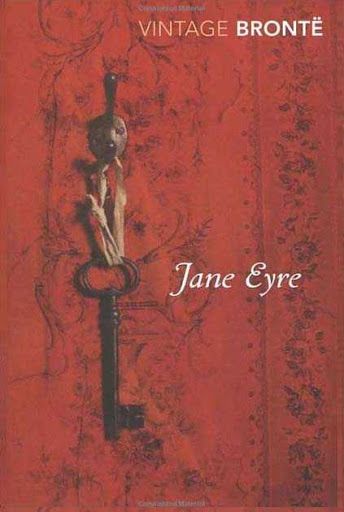 Six Wives by David Starkey

Henry VIII and his many wives have been a source of constant fascination for me since I was a child. I've read several books on his (and their) history, but this one has been my favourite so far. It's a pretty long book, which can be off-putting for some, but the detail that you get in return is worth the effort. I consider myself fairly well-read on the Tudors - I've digested thousands of pages on the subject in my reading life - but I came away from this book feeling that I'd been offered something new (not an easy feat on a 500-year-old topic). The bulk of the content was about Catherine of Aragon and Anne Boleyn, which is not surprising seeing as they are the most well-documented of Henry VIII's many wives, but it does offer the book a rather charming parallel to Henry's actual life (the number of pages about a particular wife mimicking the number of years they were a part of his life).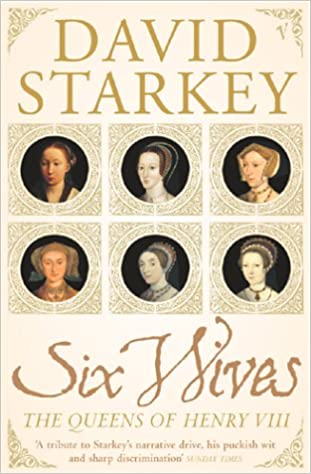 The Princess Diaries by Meg Cabot

This series of books was very prominent in my early teen reading life. I was your stereotypical girl growing up, meaning I dreamed the dream that most little girls dream - what would happen if I became a princess. This book explores that in a slightly different way than your typical fairy tale, because Mia is exactly the type of girl who DIDN'T have that dream growing up, so she has to wrap her head around the fact that she's in a position that most girls envy for her for (a new concept for her). The cheesy humour, sassy teenage lead and epistolary approach to the story had me hooked from the start - I identified with Mia on so many levels and it was fun to imagine myself in her shoes (just the escapism that I needed from some rather challenging early pubescent years). There are many more books in this series, and I've read them all, but this one holds a special place in my heart for being the one that started it all off.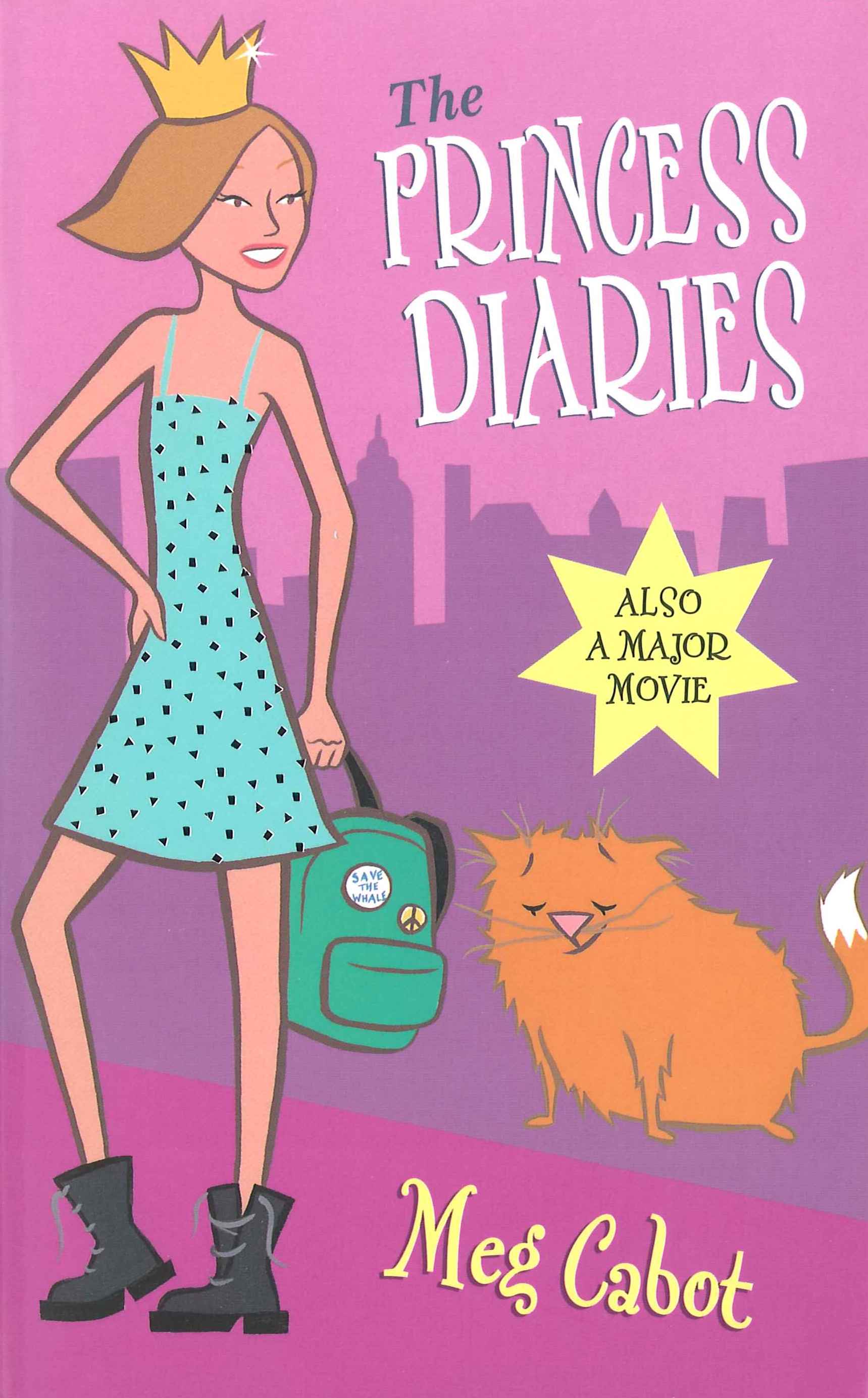 So there you have it - an insight into my reading life (and therefore me as well). I read for pleasure and escapism, and occasionally to help myself understand a part of my life better - the books above are the ones that met those criteria in the best possible way for me.

I'd love to know more about yours, so get in touch if you're reading this and fancy carrying on the conversation; I'll talk books with anyone who'll listen (my poor husband!). Hope to see you around here again soon!