Book Girl by Sarah Clarkson
My review
Book Girl felt like a really promising reading prospect for me when I read the synopsis - a woman writing about all her favourite books and the impact that reading has had on her life. Turns out I was destined to be left feeling disappointed by my reading experience.

I went for the audiobook format on this one, and it didn't seem to work for me. The narrator's voice was nice enough to listen to for the 7 hours, but the tone that she read in meant that what I think was supposed to be passion for books/reading ended up coming across as authoritarian direction on the right way to read (at least to me). Partly for this reason, and partly because of the content, I found myself zoning out during some of the chapters.

My main issue with the content was how heavily it focused on spirituality and religion. It was mentioned lightly in the synopsis so I assumed it would feature lightly in the book, but I was wrong; it was very prominent at the start of the book and in the second half of the book, though granted it did ease up a bit in the middle. . I have no issue with religious content or spiritual books, but I don't lean that way myself so I tend to avoid them in my reading life. I don't think the book's summary did a good enough job of letting the reader know what was at the heart of the book's content.

This element to one side, the author's knowledgeability on books was apparent throughout. She is very widely-read and it's clear that books have meant a lot to her life than just escapism and entertainment, they have helped shape her views and understanding. I did like seeing some of my favourite books through someone else's eyes, and I did discover a few new suggestions to add to my reading list.
I'm sure there are plenty of people out there who would enjoy reading this book, especially if they are looking for faith-based content, but it just wasn't for me.
Book blurb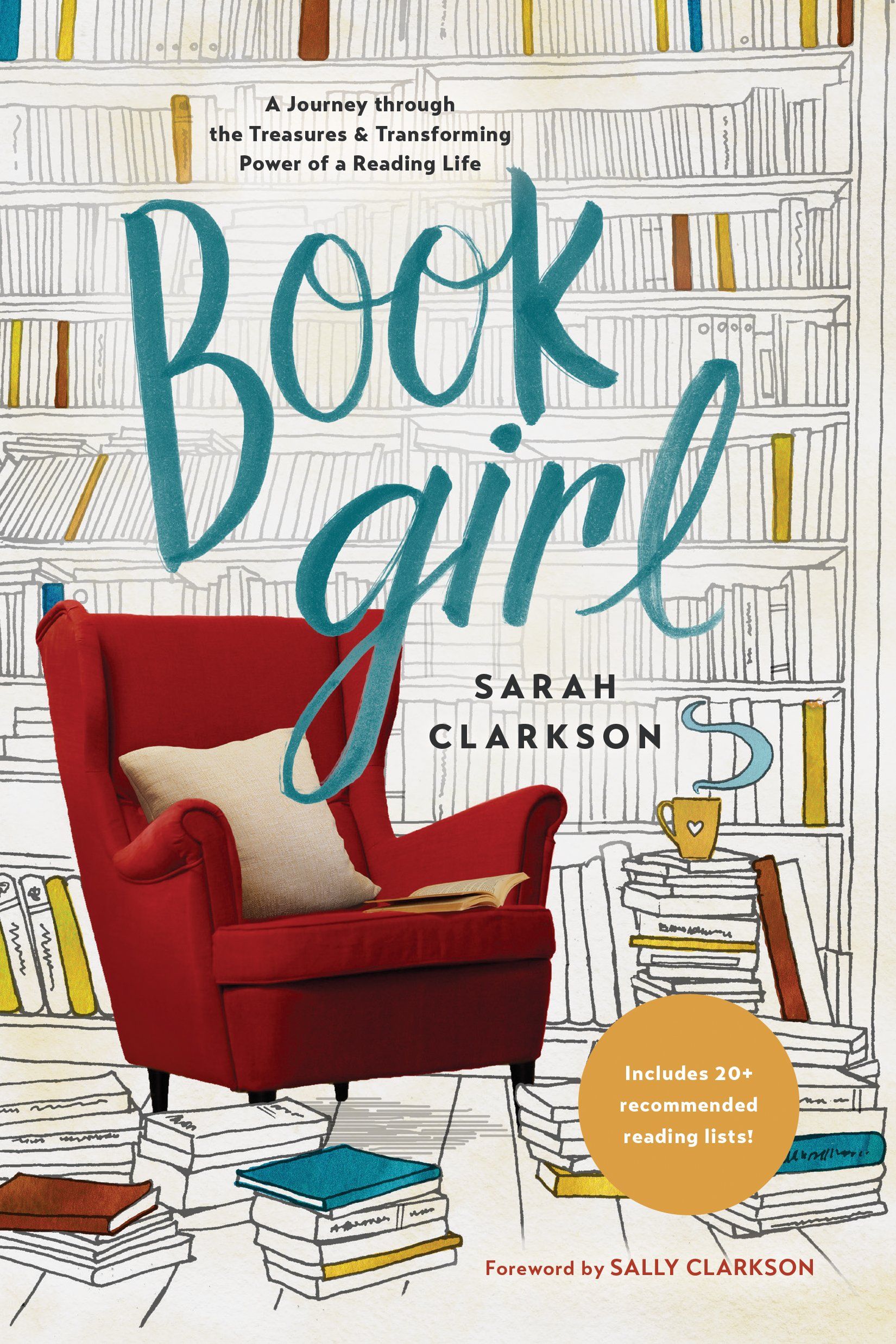 When you hear a riveting story, does it thrill your heart and stir your soul? Do you hunger for truth and goodness? Do you secretly relate to Belle's delight in the library in Beauty and the Beast?

If so, you may be on your way to being a book girl.

Books were always Sarah Clarkson's delight. Raised in the company of the lively Anne of Green Gables, the brave Pevensie children of Narnia, and the wise Austen heroines, she discovered reading early on as a daily gift, a way of encountering the world in all its wonder. But what she came to realize as an adult was just how powerfully books had shaped her as a woman to live a story within that world, to be a lifelong learner, to grasp hope in struggle, and to create and act with courage.

She's convinced that books can do the same for you.

Join Sarah in exploring the reading life as a gift and an adventure, one meant to enrich, broaden, and delight you in each season of your life as a woman. In Book Girl, you'll discover:
how reading can strengthen your spiritual life and deepen your faith,
why a journey through classic literature might be just what you need (and where to begin),
how stories form your sense of identity,
how Sarah's parents raised her to be a reader—and what you can do to cultivate a love of reading in the growing readers around you, and
20+ annotated book lists, including some old favorites and many new discoveries.
Whether you've long considered yourself a reader or have dreams of becoming one, Book Girl will draw you into the life-giving journey of becoming a woman who reads and lives well.
More...
You can buy the book here now. It was published by Tyndale Momentum.
For more info on the author, you can head over to her website, follow her on Instagram or check out her Goodreads page.